FruitLogistica is the largest trade show in the fruit and vegetable sector. Exhibitors from all over the world once again converged at this fair. As in every year, it had a central theme. This year, it was, again, sustainability.  However, the coronavirus garnered  much attention this year.
There were 94 Chinese companies present at Fruit Logistica. That is not to mention the many visitors expected from that country. It was, therefore, feared that the virus would quickly spread at the trade fair. This, however, did not happen. Many Chinese exhibitors and visitors did, however, stay away.
About half did not attend the show. Many of the companies that did have stands had people from Europe staffing them. As a precaution, some stallholders from the UK and Scandinavia stayed away too. No-one from the Netherlands or Belgium stayed home. This resulted in the exhibition center's aisles being slightly less busy. However, the visitors who did attend were of high quality. For this reason, many exhibitors consider this edition of FruitLogistica to be a success. Thursday, in particular, was busy. The number of visitors did, however, dwindle on Friday.
Click here for the international exhibitors' photo report
Click here for the Dutch exhibitors' photo report
Click here for the Belgian exhibitors' photo report
Click here for the Latin American exhibitors' photo report
Click here for the Greenhouse exhibitors' photo report
Click here for the Italian exhibitors' photo report
Click here for the Spanish exhibitors' photo report
Click here for the Chinese exhibitors' photo report
Click here for the German exhibitors' photo report
Cardboard is trendy, plastic not so much
There has been a slew of new rules and regulations around the use of plastic. In the wake of this, machine and packaging suppliers presented a host of new concepts - one more ingenious than the next. The use of cardboard and paper, in particular, is increasing steadily. However, so is wood and ideas that use the minimum amount of plastic. German retailers are among those showing adaptivity to these new concepts.
As a result, suitable solutions are now being sought for less obvious products. These include lettuce, mushrooms, and soft fruit. It is striking that plastic takes precedence when it comes to bulk packagings. These are used for things such as storage crates, pallets, and logistics boxes. That is mainly for hygienic reasons. FruitLogistica's Dutch stallholders have their reservations about the sustainability gains that will genuinely be made with this.
Sustainability
Reducing companies' environmental footprint does not lie only with packaging. Although it is nothing new, the importance of having sustainable business practices seems to be increasing. The concept cropped up in many discussions held at Fruit Logistica. It was repeatedly referred to as the most important current development. Sustainability comes in many guises at the fair. However, its implementation was mostly centered around avoiding, reducing, or compensating for CO2 emissions.
For example, there was a CO2 neutral stand at the trade show. Many companies also focused on reducing the use of pesticides and water during cultivation. Some are even becoming bio-dynamic. That is to take that extra step up the sustainability ladder. After all, sustainability is no longer focused solely on the product. Above all, it is primarily about taking responsibility.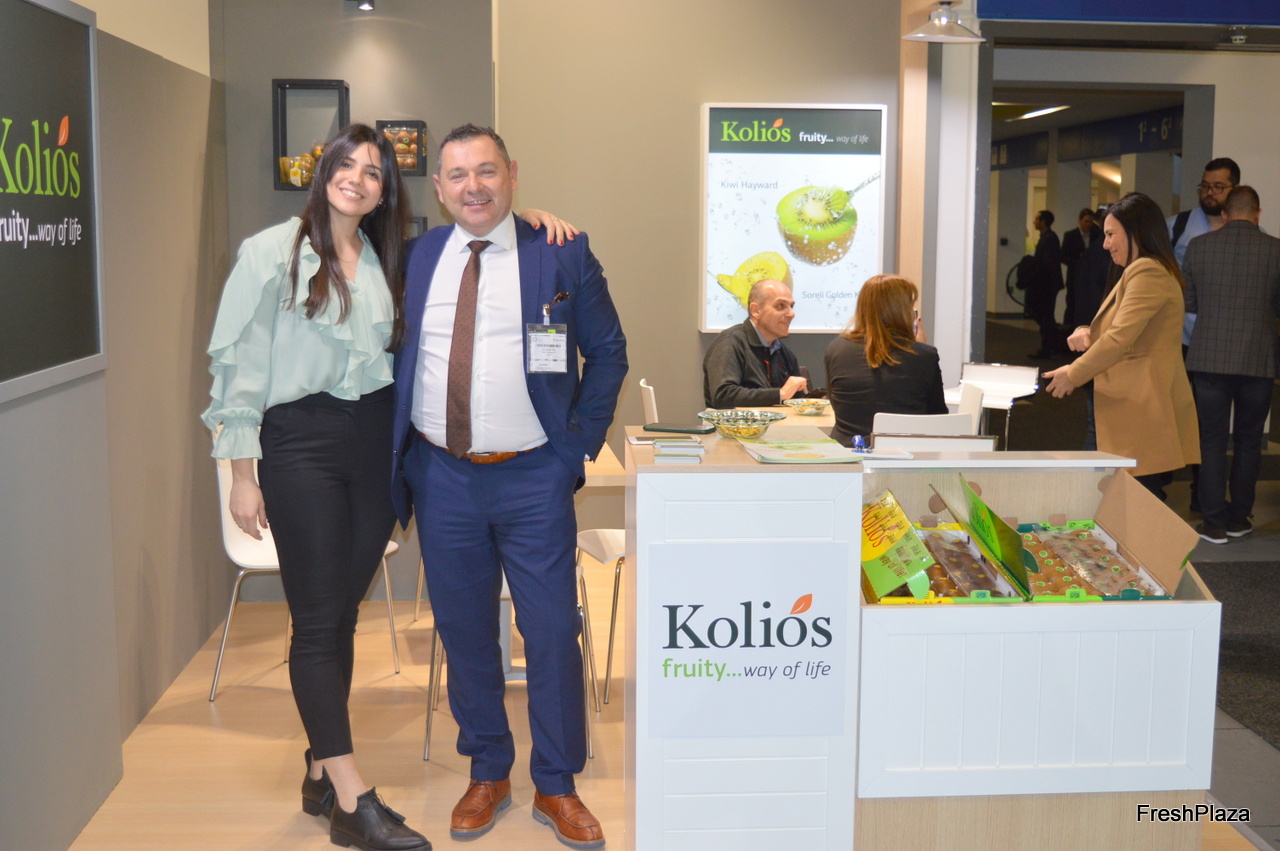 Hall 27
There was a new hall at this year's FruitLogistica - Hall 27. The Belgians and the Chinese were to populate this space. At least, that was the plan. Belgian exhibitors always used to be housed in Hall 6.2. About half of the stallholders from this country were positive about their new location. The aisles are wider, and it has an entrance and exit. They were also happy with the caliber of visitors.
Other Belgian exhibitors were less enthusiastic about this relocation. They think it was much quieter. The signposting to the new building could also have been better. All the stallholders were, however, pleased with the Flander's Agricultural Marketing Board's (VLAM) new stand's concept. The stalls were bigger than before, and the colors and materials looked much warmer and more attractive.
There were several surprises to be found at these Belgian stands. Various exhibitors, such as DBS Agro and Warnez Potatoes, had developed fresh packs. Coöperatie Hoogstraten presented a new on-the-go tomato salad in three different flavors at this year's FruitLogistica. Here too, plastic-free packaging was, once again, in the spotlight. BelOrta introduced a new MDF pack for cherries. They, however, also dressed their snack assortment in a new jacket. This new packaging plays in on the European Football championship. This competition is going to be held in the summer.
Kiwis and blueberries
Zespri and T&G were in Hall 27 this year too. They were well pleased with this new location at the show. Zespri launched its brand's re-branding. They have had the same brand for 26 years. CEO, Dan Mathieson, says it was time for something new. T&G announced a new partnership with NZ Plant & Food Research. Together, they want to cultivate larger, better blueberries. Before that, the company formed a joint venture too. That was with CarSol, one of the world's largest blueberry growers. The goal is to supply this product, year-round, to the highly lucrative Asian market.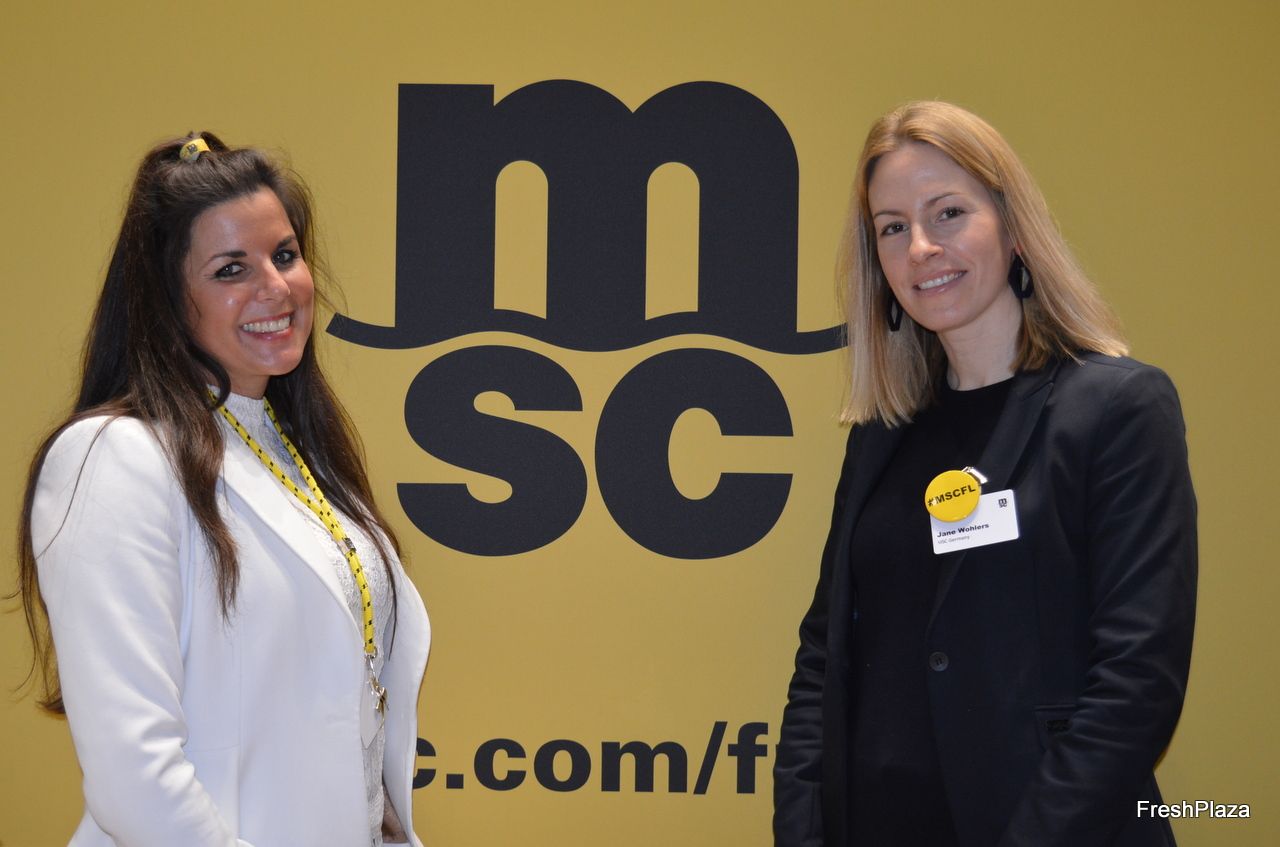 Apple news from the Netherlands
With the Dutch exhibitors, the new ideas were mostly centered around apples. A remarkable number of new varieties of this fruit were introduced. The Tessa had its European launch, with FruitMasters holding its own kick-off too. That is because it is this product's exclusive seller on the Dutch market. Van Kessel Fruit was also presented as Evelina's new partner for the Netherlands.
At this year's FruitLogistica, the AppleJuicer has its premiere too. Thompe, a Dutch company, developed this machine. It is an automated device that presses apples, making fresh apple juice. It should find its way into retailer stores and restaurants. Many growers also showed interest in this machine. They want to use it for a solution to their B quality apples.
The Greenery made a striking introduction with the 'Pappels'. These are baby fresh packs. HillFresh introduced the Limelon - a melon that tastes of lime. Dutch stallholders are also looking for ways to reduce the use of plastic. That is mostly by replacing it with cardboard. Many fruit and vegetable traders do, however, have questions about this. They wonder whether sustainability gains will actually be achieved by doing this. The new Sorma packaging machine can process both paper and plastic packaging. That, at least, reduces costs.
Local for Local for the Germans
Besides sustainability, regionality was a recurring principle among the German exhibitors. The huge boom in regional campaigns and marketing ideas seems to be a thing of the past. German consumers, however, still prefer products from the 'Heimat' (homeland). It is no coincidence then that six German cooperatives recently joined forces. These are from all the main farming regions.
They launched a new German apple variety, Fräulein, at this year's Fruit Logistica. This variety received extra attention, as did Gerd Sundermeyer, who 'discovered' the Fräulein. From November 202, the first of these fruits will be available in German stores. The goal is to produce a total crop of 15,000 tons within four years.
The Brits and Brexit
The English were well represented at this year's trade show. For some companies, it was their maiden appearance. Brexit did not go unmentioned. For many British stallholders, their participation in this trade fair was a way of showing that they remain open to trading with  Europe. Some larger companies did, however, stay away. They find the Spanish Fruit Attraction to be of more value to them when it comes to meeting clients. This year, for the first time, Total Produce and Dole had a combined stand.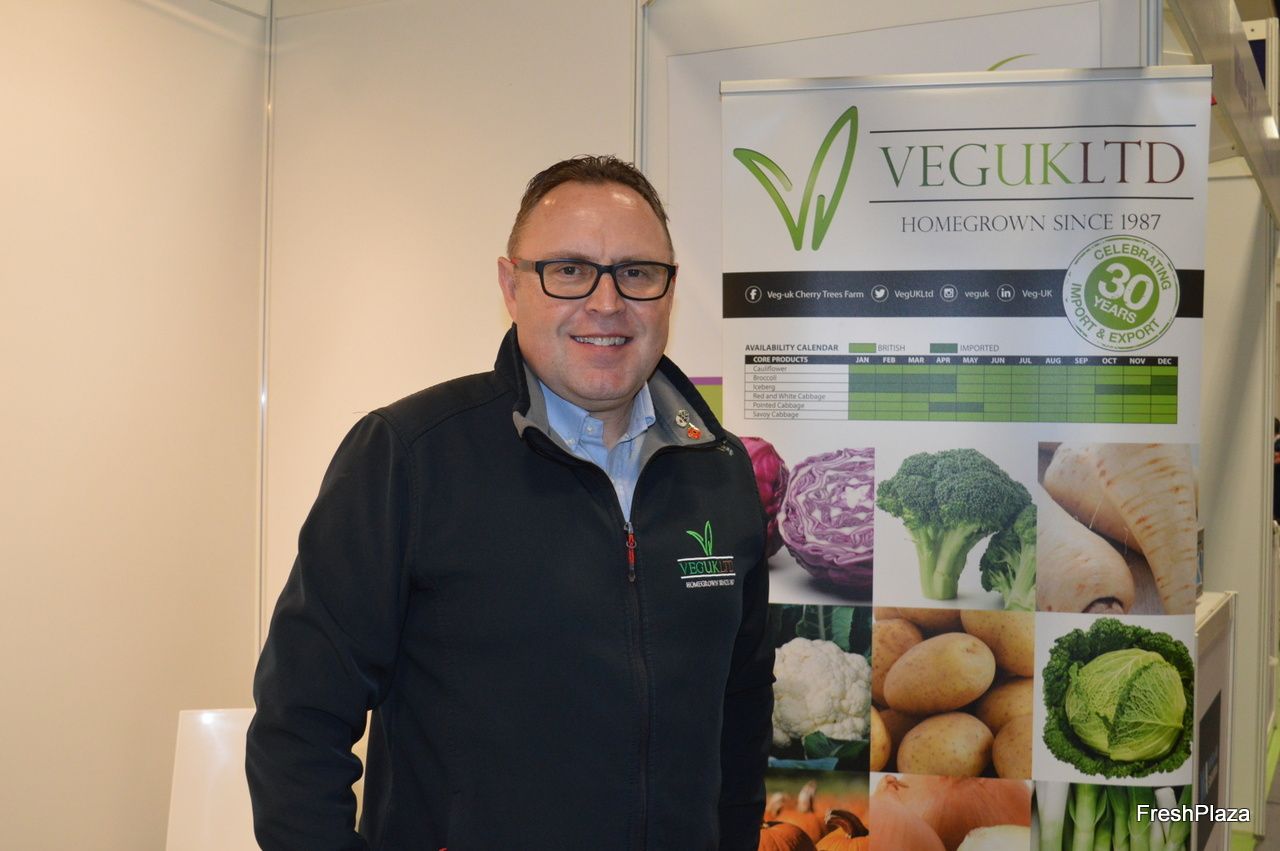 Fewer Spanish exhibitors
This year's Fruit Logistica drew 15 fewer companies from Spain. Many of the standholders from that country formed part of a communal stand. The Spanish government subsidized this stall. The growing importance of the sector's other major trade show, Fruit Attraction, is the reason for the reduced number of Spanish companies at this German trade show. Fruit Attraction is held in Madrid.
The French
The French exhibitors had numerous appointments with interested parties at the trade fair. This interest peaked on Wednesday afternoon. Various new export apples varieties were showcased to the public. The stallholders also had a lot of organic produce.
Italians none too happy with their stand in Hall 6.2
The Italians also focused on sustainable packaging. The stallholders from this country reflected on a fair with many visitors to Hall 4.2 and the Sicilian stand. There was also a new stall for the Italians in Hall 6.2. But, there, exhibitors were less pleased. There were many empty spaces that were used as seating.
The exhibitors from Campania, in any case, look back on a successful trade show. They made many connections. Here and there, contracts were signed with European retailers. That was also the case with stallholders from the Italian region of Lazio. They find this annual gathering an excellent place to show their products to the public.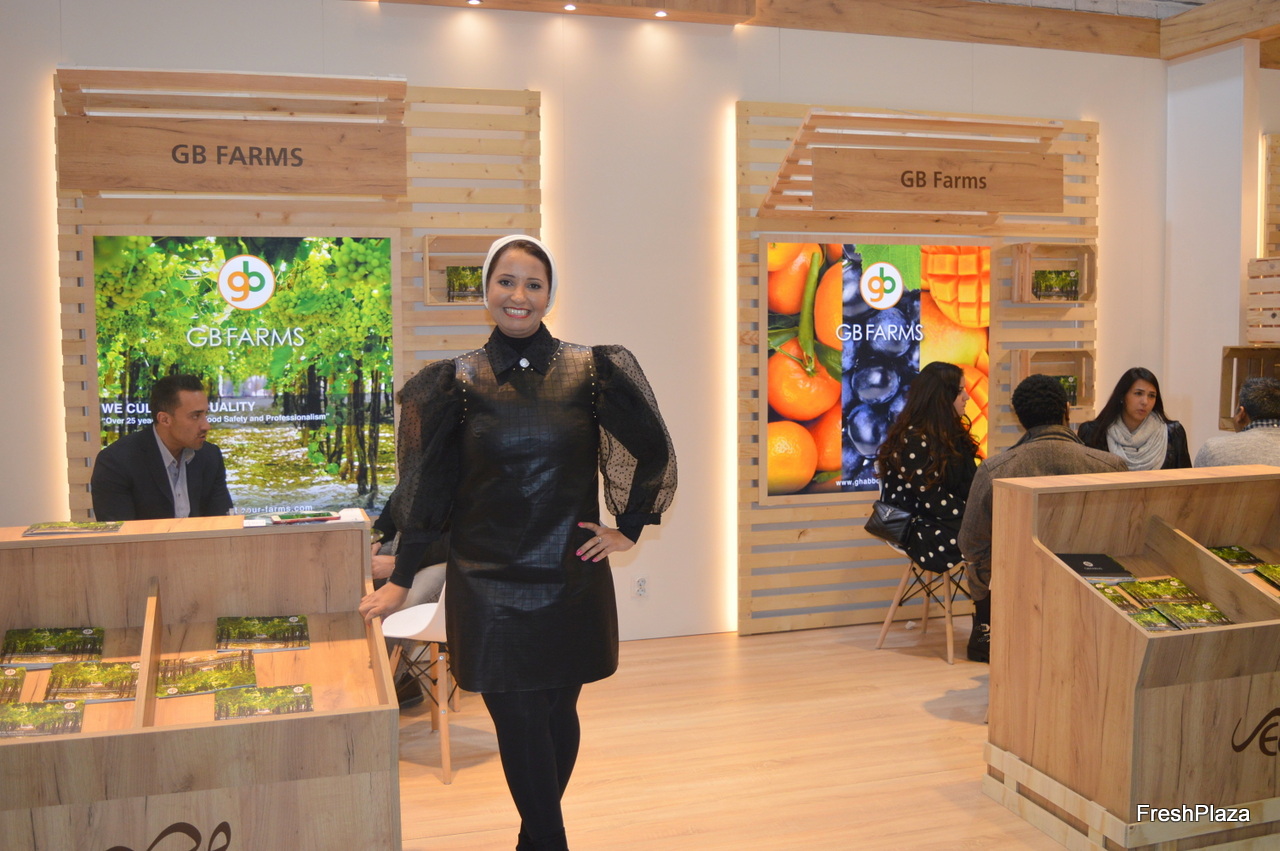 Busy at the Latin American stands
Exhibitors from Latin America reflected on a very busy, successful edition of Fruit Logistica. Many of them came to meet up with existing clients. They also came to make new connections. South America is aiming mainly at the European market. There, the demand for tropical fruit is ever-increasing. This fruit comes from countries such as Brazil and Columbia. The standholders from Ecuador were delighted with the trade show's first day. They are a partner country to FruitLogistica. They see the advantages to the trade show. They also have more opportunities to gain potential clients.
Opinions were varied when it came to visitor numbers. Some exhibitors had more visitors but some stallholders were under the impression that there were between 10 and 15% fewer stallholders. Those were in the halls designated for North, Central, and South America. Many, however, admitted that this was due to their perception of the exhibition areas. The Canadians and Americans were in Hall 23 this year. The Canadian stallholders, in particular, were happy with the visitors that passed their stands. Some companies like Air Canada Cargo chalked up successes with visitors from Latin America.
Freeze-dried fresh fruit was an unusual new product at the Latin American stands. This trend goes hand in hand with the demand for convenience and fruit snacks. The companies making these products also saw high demand from the European market.
East Asia
Of the Chinese exhibitors, half did not attend due to the Coronavirus outbreak in that part of the world. The garlic, ginger, and pomelo exporters, however, still found their way there, as did many post-harvest and technology companies. Reconnecting with existing clients was not an issue for these exhibitors. New clients did, however, stay away.
Thai businesses sought to profit from the problems in China with their own ginger and many potential clients visited their stalls. This year was the first time the Japanese company, ASTRA, took part in this trade show. They introduced a peeling machine that can peel more than 20 different kinds of fruit.
Click here for the international exhibitors' photo report
Click here for the Dutch exhibitors' photo report
Click here for the Belgian exhibitors' photo report
Click here for the Latin American exhibitors' photo report
Click here for the Greenhouse exhibitors' photo report
Click here for the Italian exhibitors' photo report
Click here for the Spanish exhibitors' photo report
Click here for the Chinese exhibitors' photo report
Click here for the German exhibitors' photo report