The French cauliflower sector can be well pleased with the good demand of recent weeks. "French cauliflower has been in high demand, especially over the last few weeks. This is due to, among other things, issues with the weather in other production countries. For example, Italian farmers had to deal with frost. Spain has also been experiencing terrible weather. That after it was too hot for a long while there," says Theo Kampschoer of the French company, Kampexport.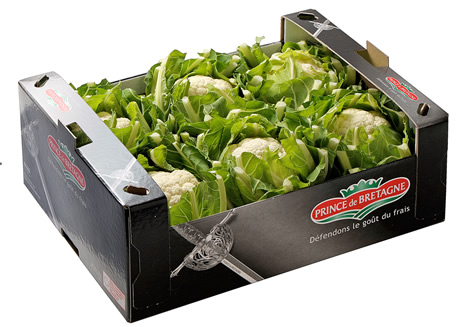 "There are currently normal volumes of French cauliflower for sale. We have noticed that there is less coming to auction every day This is due to the various sales methods. An increasing amount of this product is being pre-sold. This in on yearly, weekly, and daily bases," says the Dutchman. He started his export company in the French region of Brittany 50 years ago.
Theo is confident about the rest of the season. "I do not think we will experience an overproduction of cauliflower. The industry has not yet received any product. The market is also empty. There is, therefore, room to regulate the market. That is if too many cauliflowers come onto it."
For more information:
Kampexport
78 BP
29250 St Pol de Léon, France
Tel: + 33 (0) 298 692 822
Fax: +33 (0) 298 290 404
Email: kampexport@kampexport.com
Website: www.kampexport.com