Sales to the Dutch potato processing industry have lagged. That is due to the coronavirus pandemic. Potato exports have, however, been very busy in recent months. "It has been significantly busier since January. Especially the former East Bloc countries are well in the game. But we have also been sending more to the Caribbean for a long time now. We have had to hired extra staff to process all these potatoes," says Jan Westhoeve of Westhoeve Potatoes.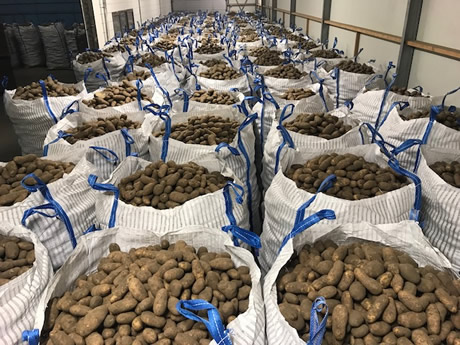 Many farmers' barns are full. This potato trader, however, feels he has not received an abnormally high number of calls from them. "That honestly surprises me. I have, therefore, been very active on social media in recent weeks. More supply is now becoming available. Farmers were still uncertain about receiving compensation."
"But exports have now become firmly established as an accepted sales channel. That is for the Dutch Enterprise Agency's french fry potatoes scheme. Growers currently receive more from exporters than if they sell their potatoes as cattle feed. We still have room for free fry potatoes like Fontane and Markies," says Jan.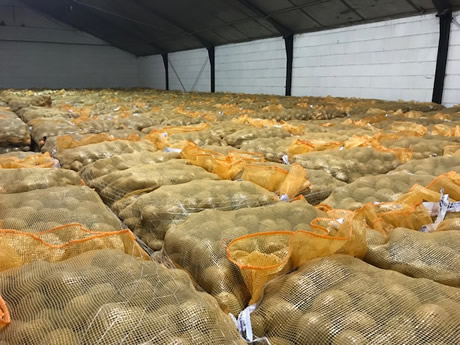 Quality is also not an issue, according to Jan. "There is ample supply so exporters can select the best batches. So, great batches are now emerging. We are, therefore, well-prepared overseas. The very low price is, of course, an advantage. When potato prices rose by a few cents last week, demand immediately dropped a little. I expect exports to continue for another three to four weeks. It should decrease after that," Jan concludes.
For more information:
Westhoeve Potatoes Holland
42 Hofdijksweg
3253 KB, Ouddorp, NL
Tel: +31 (0) 187 683 137
Fax: +31 (0) 187 681 274
Email: info@westhoevepotatoes.nl
Website: www.westhoevepotatoes.nl