The Belgian grape season has arrived again for grower Ronald Vanderkelen. "We will start picking on Saturday 13 August and it looks promising. The quality is actually never a problem. When there isn't enough sun, we postpone picking until the fruit is at the desired level, but due to the beautiful weather we have had lately, the season starts about ten days earlier than usual", says Ronald.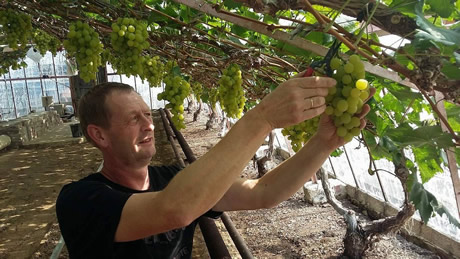 "There are more heat waves than we would like at the moment, but so far I still have everything under control," the grape grower from Overijse continues. "Fortunately, the heat didn't come when the grapes were still green, but now that the grapes are quite ripe, they can take a beating."
It is, according to Ronald, a relief compared to last year. "Last season we had to deal with relatively humid and cloudy weather in general, which caused a lot of grapes to rot. It's unlikely we will have to deal with that this year, given the good weather we've had recently."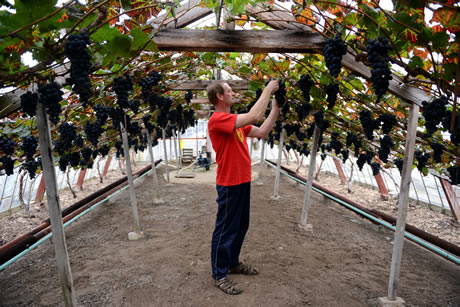 The grower is also satisfied with the demand. "We actually see the demand increasing every year. We only supply private customers, about 80 to 90 percent of whom are regulars and between 10 and 20 percent are cyclists and hikers who pass by. We are already getting very high demand for the grapes from these customers at the moment."
On the supply side, there are slightly more problems. "Every year more and more Belgian grape growers are dropping out. I think I will have the same answer to this question every year for the next five years. Many growers stop because of old age and there is hardly any succession. In my case, too, I fear it will be finished as soon as I decide to retire."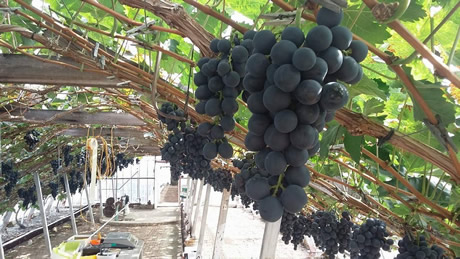 In addition, Ronald's energy costs are also a challenge. "Actually, the energy costs are almost impossible to meet, because you can't pass them all on to the consumers. That would make the grapes really unaffordable. As a result, I have to choose to work with very tight margins, as you don't want to scare off the customers. Of course we earn a lot less because of that, but we like to see our customers come back next year and that certainly won't happen if the prices for grapes go through the roof. Ultimately, you hope that the energy prices will return to a normal level in a few years' time, so that we can start earning again. But the emphasis here is on the word 'hope'."
For more information:
Ronald Vanderkelen
Druiven Ronald Vanderkelen
Groeneweg 62
3090 Overijse - Belgium
+32 0471 84 45 96 
ronald.vanderkelen@telenet.be     
www.druivenronaldvanderkelen.be