The fruit production in Chile is increasing yearly. Since it entered new export markets in recent years, the demand for Chilean fruit worldwide is increasing too. Especially in China Chilean cherries, blueberries, grapes and avocados are doing very well. Though China is not an easy country to export to, because the quality requirements for fruits are high and the preferences of consumers are sometimes different from other continents. Therefore a good selection of fruits is needed before sending them. A good way to do this is by using the right sorting equipment, to quickly select which fruits are suitable or not.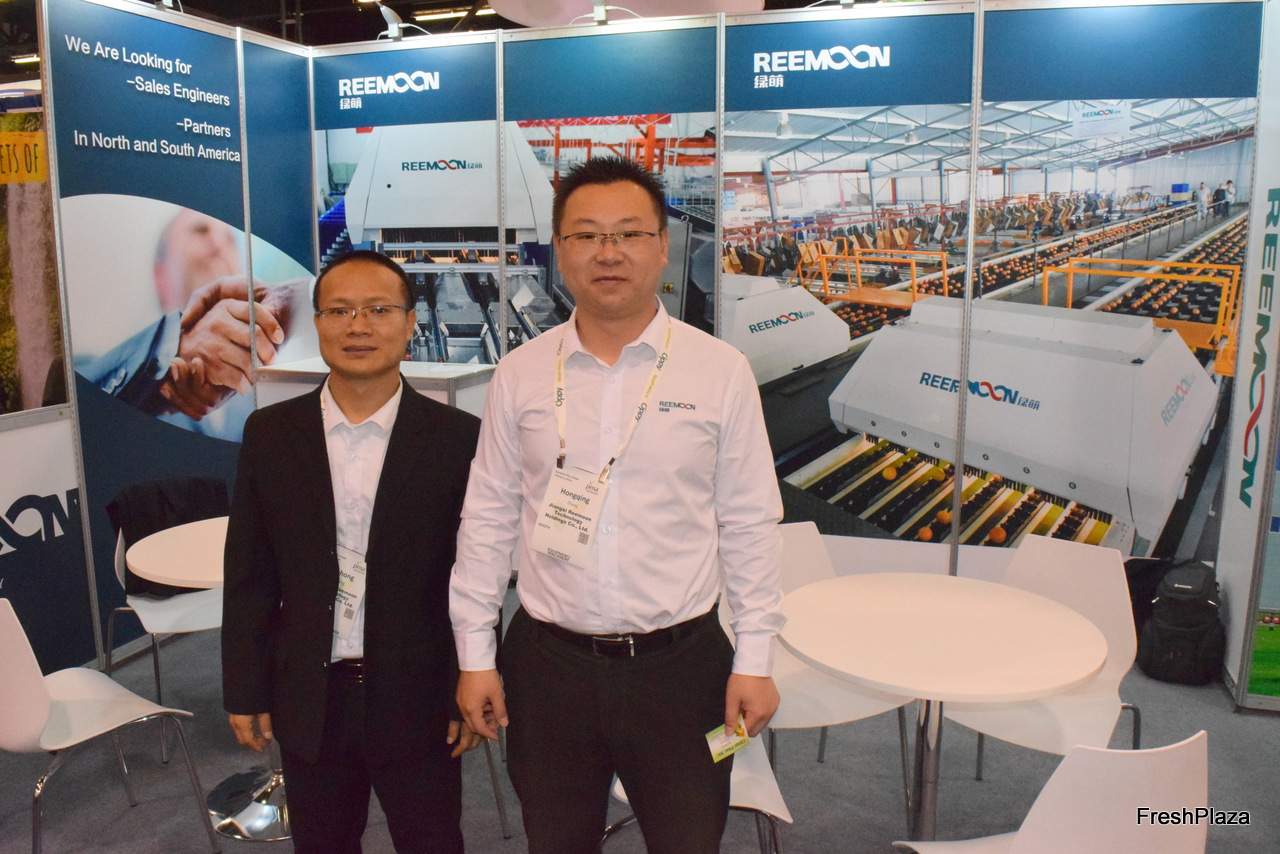 Dennis Clock and Hill Zhou from Reemoon




"As the export of Chile is increasing, the selection of fruits is also becoming more important. We as a sorting equipment company see the demand for affordable sorting equipment growing as well, and we are very happy that this month we could deliver our first apple calibrator in Chile." said Julio Pino, cooperation partner of Reemoon in Chile.




Reemoon is a multinational corporation based in China focused on R&D and manufacturing of electronic fruit and vegetable sorting machines. The classification is done by weight, color, shape, size, external defects and internal quality. "Since 2001, advanced international standard technologies have been researched and developed, which is why Reemoon is confident of offering an attractive and competitive price compared to European brands and with the same quality." said Julio Pino.




A few years ago Reemoon begun to internationalise its equipment. They set up an office in South Africa and this year it is installing its first calibrator for apples at the Frutizano company in Chile. "As Chile is an important market for China, we are very happy that this year we installed our first apple calibrator in Chile. In addition, a cherry sizer, to perfect the defect selector system, has been sent to Chile. Since Reemoon has begun offering cherry lines in the countries where they are required, the demand for these lines is increasing as well."




Besides delivering the machine and technology to the customers, Reemoon also offers after sales service and maintenance. "We are not only delivering the machine, we also make sure the quality output stays high and up to date. In the different countries we work, we have partners who make sure our clients always get the best service. All of the above, coupled with a solid track record, allows us to project a successful future for Reemoon and its coming clients in America." concluded Julio Pino.


More information:
Jiangxi Reemoon Technology Holdings Co., Ltd.
Email: overseas1@reemoon.com.cn