There is a chance fresh fruit and vegetable traders in Poland are in for a financial surprise at the start of next year. Last year the price for electricity went up by 40 per cent, but the government interfered and made the distributors of electricity give some money back to smaller growers. According to one Polish apple trader, the price of electricity is about to jump up yet again.
Volumes are down, prices are up; the Polish apple situation is a known fact to anyone who reads anything about fresh produce. However there were multiple challenges last year that could benefit from the current situation. "Even though the volumes are down to 40 per cent of what they were last season, demand hasn't changed at all. Therefore it's important we harvest as much of the class I apples that we can, to meet the inquiries from our loyal customers. A lot of apples had to be thrown out or used for industrial apples, mostly due to the skin damage the apples endured during the spring frost. The lesser availability has led to better prices for growers, which is a good thing." said Emilia Lewandowska, sales manager for Fruit-Group in Poland.
About a year ago, Lewandowska informed FreshPlaza about the rising costs of electricity in Poland. This rise in costs meant it would be a lot more difficult to store apples for a long period of time and still turn a profit. "The government stepped in during the summer and enforced some form of program. All the electricity distributors had to give money back to growers and exporters. Not all the companies, but just smaller sized enterprises with a maximum employee count of 50. And I recently heard from a friend who works at one of these distributors that the price is about to rise again in January 2020. Nobody is willing to confirm it as to not cause a racket, but I trust this price increase will indeed happen." Lewandowska stated.
Fruit-Group did not have any issues with labor in the previous season, but expects this will not be as big of a problem for other companies as it was in 2018. "For our group we haven't noticed any problems with labor for the harvest. Only the first school week was difficult, as a lot of our Ukrainian workers wanted to be able to bring their kids to school on their first week. Companies that do have issues with labor probably didn't start organizing everything on time. However, as one can see the lesser volumes this year do solve some of the issues that were present in Poland last season."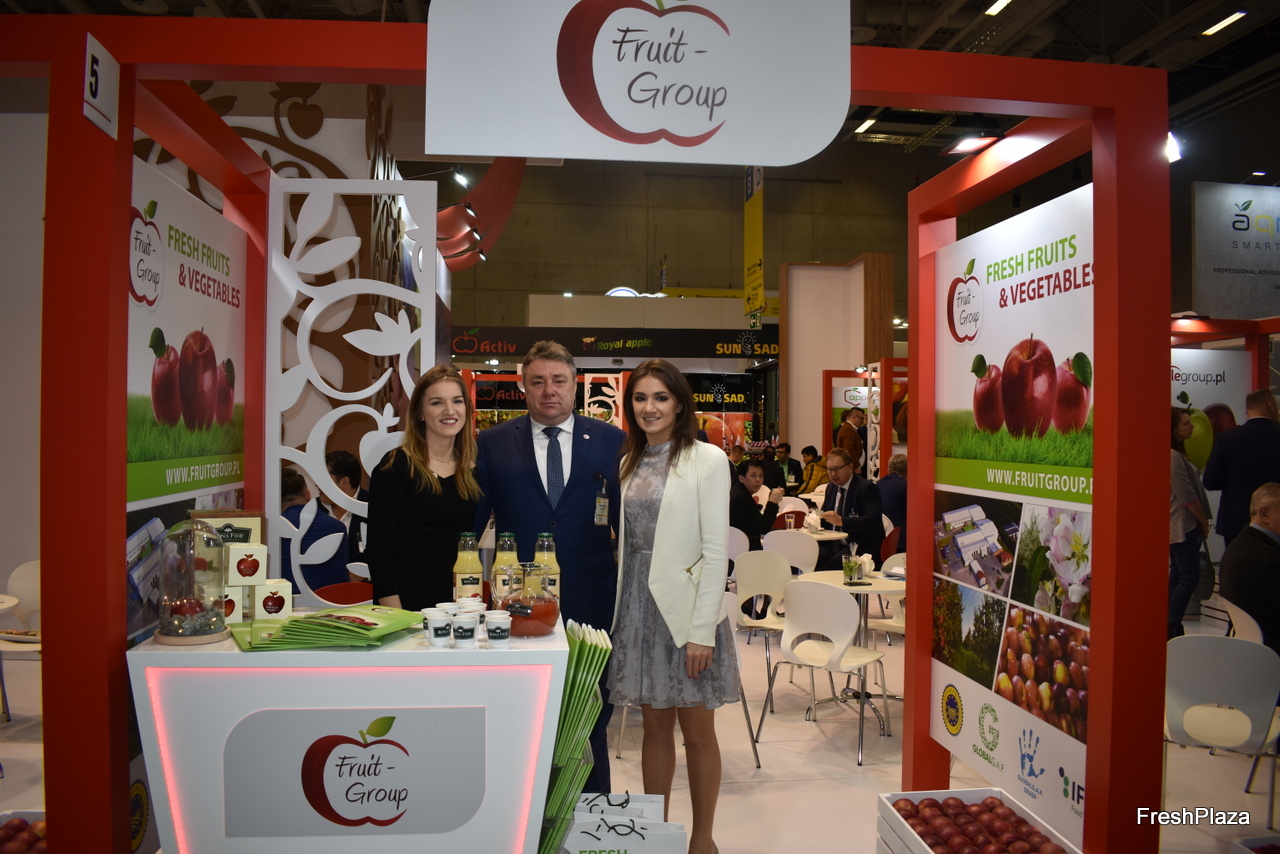 Fruit-Group will be exhibiting during Fruit Attraction in Madrid. You can find their stand at the Polish pavilion in Hall 9, stand 9E10.
For more information:
Emilia Lewandowska
Fruit-Group Z.o.o
Tel: +48 603 303 488
Email: exportemilia@fruitgroup.pl    
www.fruitgroup.pl