"Blueberry volumes lagged in December. However, they are now arriving in large numbers from Chile", says Fred Douven of AbbGrowers. This company is based in the Dutch town of Horst. "Luckily, the market is absorbing these volumes very well."
"It was a madhouse in the run-up to Christmas. Even now, the marketing train is chugging along nicely. There are many international sales."
AbbGrowers is currently entirely focused on these berries of Chilean origin. "I expect this market situation to last for at least four more weeks. From week 6, the volumes from Chile will diminish. Morocco will then come on the market", continues Fred.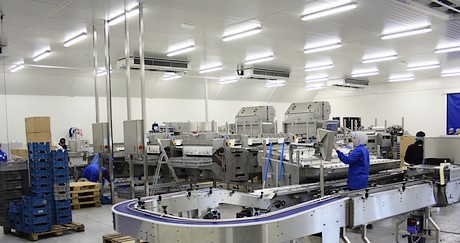 At the moment, sales prices are between EUR10,50 and EUR11 for 12x125g clamshell-packed berries. According to Fred, there is a large discrepancy in quality. He also says the shelf life of this Chilean product is relatively short.
"The advantage for the grower is that we have our own juicing plant. This is a good outlet. It started small, but we have since sent the first container of berry juice to Taiwan", concludes Fred.

For more information:
Fred Douven
ABB Growers
11 Industriestraat
5961 PG Horst
sales@abbgrowers.com 
www.abbgrowers.com