The flowering in stone fruit trees has been very good in the Spanish region of Extremadura thanks to a winter with enough hours of cold and the necessary rainfall, as well as good pollination. We have homogeneity like we hadn't seen for a long time. However, the low temperatures recorded last week have caused flowers to fall to various extents, depending on the producing areas, and this will lead to a reduction of the harvest volumes. As in almost all European producing areas, apricots are the most affected. As for plums, Extremadura's most representative fruit in terms of volume, the crop loss is estimated at around 25-30%.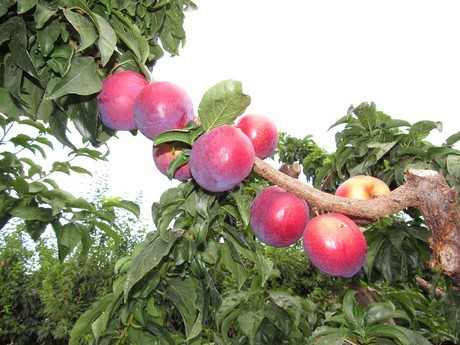 "This phenomenon has occurred irregularly, as there are farms that still have a lot of flowers and others with significant losses," says Justo Redondo, manager of the Extremadura-based company Nogal Fruits. "In the production area of Vegas Altas, it seems that there will be more fruit, while in the Vegas Bajas there will be a greater drop, contrary to what happened last season".
Apricot trees are the most sensitive to such events and also those that were at a more advanced phenological stage, so they are the most affected. "We have lost practically all the apricots for this year. Given the lack of production due to poor fruit setting or losses in most European producing areas, it is going to be difficult to find apricots this year."
As for plums, of which Badajoz is the largest producer in Europe, the volume may have been reduced by 25 to 30%, according to the producer and exporter, especially in the earliest varieties, like the Black Splendor. "In our case, it has saved us thinning costs on the farms," he says. "We still have to go through the period with the highest risk of hail, but if everything goes well, the production should be similar to last year's, or even slightly larger." The harvesting will begin around mid-June.
It is worth recalling that last season's plum volumes had already fallen by around 30% due to the impact of the weather and the uprooting of more than 2,000 hectares of plots due to the poor results of previous seasons. However, sales have been greatly hurdled by the closure of the Brazilian market. "Last year was very difficult because we could not count on Brazil to export our plums, but this year we are once again recovering this market, which is so important for us, so we have much better prospects," said Justo Redondo.
As for other fruit species, Paraguayo peaches have also been affected by the fall of flowers and the production is expected to drop, while the nectarine and peach harvests are so far expected to be normal.
For more information:
Justo Redondo López
Nogal Fruits
T: +34 927117017
M: +34 639148562
export@nogalfruits.com
www.nogalfruits.com