The autumn vegetable season is underway in Almeria, with the harvest of crops like zucchini, eggplant, bell pepper and cucumber already in full swing, and with volumes that have risen in recent weeks, causing prices to fall compared to the high levels reached in September and early October. In the case of tomatoes, however, it will still take 2 to 3 weeks before significant volumes are reached.
"The tomato harvest has been delayed this year in Almeria, while in other European producing origins, such as the Netherlands, the end of the campaign has arrived too quickly. This is resulting in a low supply and high prices in the European markets," said Stephan van Marrewijk, of Vicasol's commercial department.
Most Dutch tomato growers will not cultivate this winter because of the significant increase in the price of energy, which is necessary to heat and illuminate the greenhouses, used mostly to grow tomatoes on the vine. "In view of these forecasts, Almeria has increased its tomato acreage compared to the previous season for all varieties, but especially for the tomatoes on the vine, which had lost ground in recent years due to the difficulties to produce it, unlike in the Netherlands," said the Dutch trader from Vicasol.
The Almeria cooperative produces approximately 240 million kilos of vegetables every year, and around 45% of these are tomatoes. "In our case, we have only slightly increased our tomato production. Independent producers are perhaps the ones who have bet more strongly in expanding the acreage for this product, and more specifically, for tomatoes on the vine," he says.
According to Stephan, "the lack of Dutch tomato in the markets this winter will surely be noticeable, but nobody yet knows what is going to happen, because we have to take into account that production costs have risen by around 20%, and this in itself is raising the price of the product on the shelves. If there are shortages in the tomato supply and prices soar, consumption is likely to be affected, especially considering that the economic situation is worsening."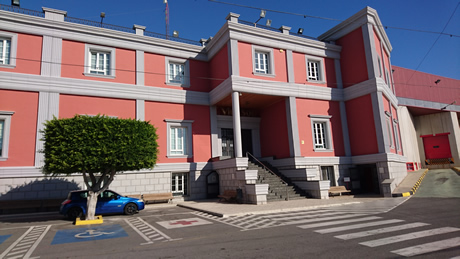 "It is worth noting that the processing industry is also demanding more tomatoes, as consumption of canned products seems to be on the rise since the current inflation crisis started, and if industry prices go up, the average price of fresh tomatoes will be affected, as well. In the end, there is going to be a clash: production vs. consumption. At this time, it is much preferable to start like this, with high prices instead of saturation in the supply," said Stephan van Marrewijk.
For more information:
Stephan van Marrewijk
Vicasol
04738 Puebla de Vícar, Almeria. Spain
Tel.: +34 950 55 32 00
stephan@vicasol.com 
www.vicasol.es