"The meeting between Latin American banana producers and European supermarkets in Madrid is going to be a point of reference. Everybody has extra costs, but no one wants to cover them. At the end of the day neither shipping lines nor supermarkets assume the losses of the value chain but the farmers do," says Octavio Sotomayor, CFO of Earthfructifera International Holding Group from Ecuador.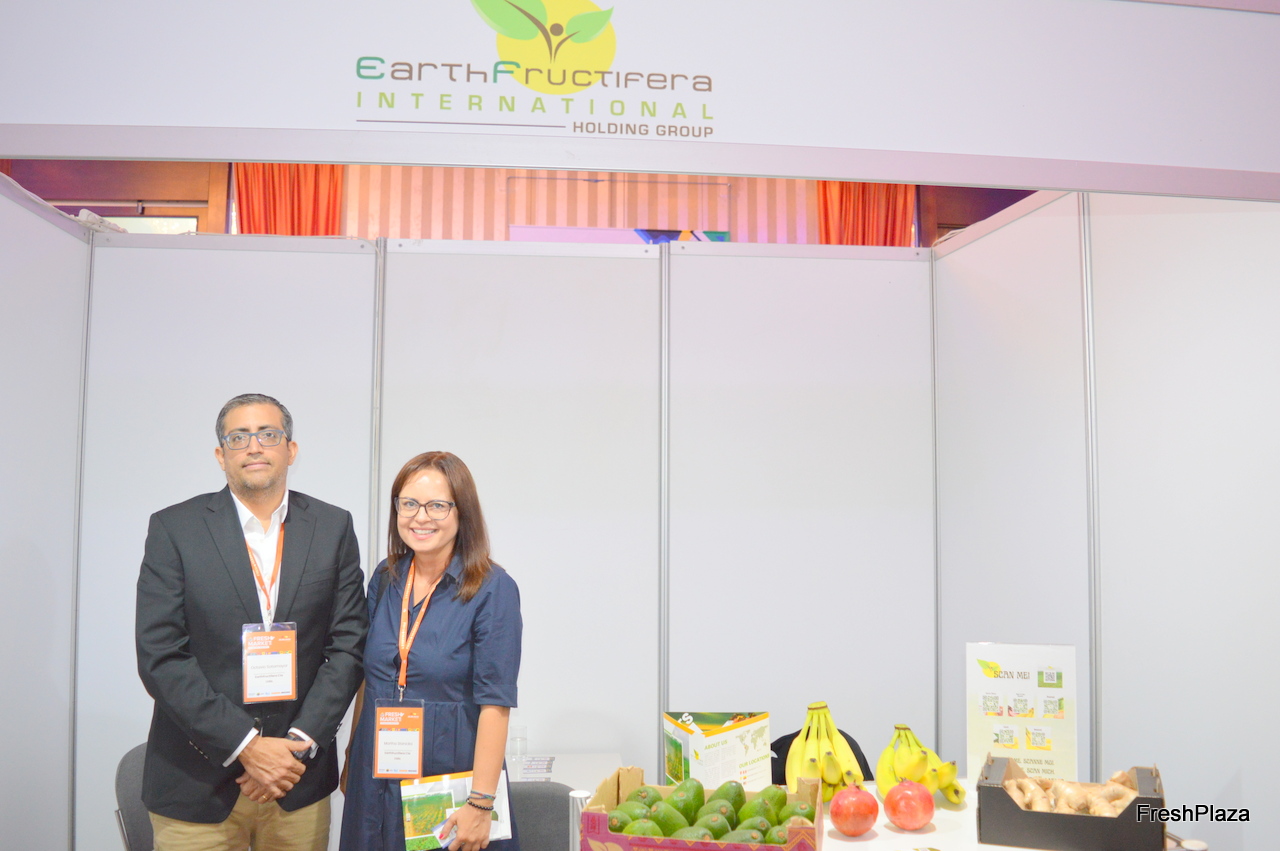 Octavio Sotomayor, the CFO and Marta Stanicka, who heads the European office in Poland for the Ecuadorian company EarthFructifera International Holding Group.
They are an Ecuadorian grower and exporter of exotic fruit with an international presence through offices in Lima (Perú) and Miami (US). They mainly export different varieties of bananas, avocados from Peru and Chile, dragon fruit and ginger with China, US, Canada and Europe as their main markets.


Sotomayor sketches from a primary producer and exporter point of view why the meeting in Madrid is so important. "Farmers have increasing costs for fertilizers, shipping and boxes to name a few. Because of these many prices increases some farmers have not been able to invest in their farms, therefore the level of production will decrease. We see the spot market prices for a box of bananas increase to $9 because there is no fruit available.
"Covid-19 pandemic and the Russian war in Ukraine led to an unpredictable disruption in supply chains. Arrival times of containers ended up being more than 30 days later than usual. This led to problems with supermarkets, with the quality of produce that suffered and led to losses for farmers. In Ecuador we've just agreed to a box price (only fruit) of $6,50. Therefore Madrid is going to be a point of reference to see if the buyers (wholesalers and retailers) are willing to sign contracts this time around. Last year they were not willing to sign any contracts, there was a lot of speculation," explains Sotomayor.




He says Earthfructifera has been farming with bananas in Ecuador for over 50 years. This includes different varieties of bananas such as Cavendish bananas, Baby bananas, Red bananas and red dragon fruit.
"We began to integrate our business to include growing and exporting to not only sell our own fruit but also produce from other producers. Some of our clients asked if we could supply more, including avocados, pomegranate and ginger from Peru. Four years ago we opened our office in Miami to be closer to our clients in the US."
Sotomayor says they see increasing demand and market potential for the exotic fruit in Poland and Europe as well as the US, which they are happy to keep on supplying.
For more information: 
Octavio Sotomayor
Earthfructifera
Tel: +593 98 090 5460
Email: o.sotomayor@efructifera.com 
www.efructifera.com