The current Sicilian prickly pear campaign is going well in the San Cono area (CT), with volumes in line with the previous year despite the summer drought affecting the grades of the first productions.
"It started raining again a couple of weeks ago, and the plants and fruits are benefiting from it. The quality of the flesh is exceptional in terms of Brix level, flavor and crunchiness. Considerable quantities are expected throughout the month of October, then commercialization will continue until December, albeit with lower volumes," reports Cono Seggio, owner of Seggio Fruit.
The company commercializes large volumes of summer fruit obtained from approximately 300 hectares of land located in the areas specializing in the production of prickly pears, table grapes and apricots. The leading product are the prickly pears from San Cono (CT) and in the nearby municipalities of Mazzarino, Piazza Armerina and San Michele di Ganzaria.
Seggio Fruit commercializes around 3,000 tons of prickly pears, including Agostani (no flower removal) and Bastardoni (with the first flower removed). Fruits are processed in a large 3,000 sq m facility, where spines are removed and graded within 24 hours from harvesting so they can be ready for commercialization. 
"We are getting organized for the next campaign in order to perfect early ripening processes with innovative techniques. Depending on the weather conditions, greenhouses can be opened to leave plants in the open air," explains Cono Seggio.
The company's priorities include the extension of protected crops under recyclable plastic greenhouses. "We started this year with an experimental field of one hectare which granted extraordinary market results."
"Growing prickly pears in greenhouses is advantageous in terms of commercial opportunities. We are the pioneers with proven experience in the field. Fruits ripen early with respect to those grown in open fields, so they reach the market first." 
Seggio Fruit has also been working on making the brand more international. The company website will be online in a few weeks' time and will include various sections illustrating the different uses of this exotic fruit (food, herbalist and biomedical) much appreciated for its healthy properties. In line with the new consumption trends that care about environmental issues, there is also great attention for the type of packaging and processes used. The choice is to reduce environmental impact using sustainable and recyclable solutions.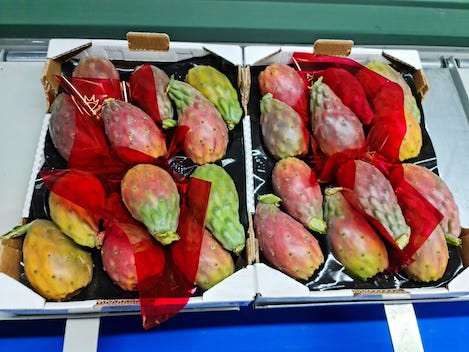 The company commercializes its produce in the leading markets and distribution platforms in Italy and abroad (France, the Netherlands, Belgium, Switzerland, Spain, Great Britain, Germany, Luxembourg, Denmark, Austria and Sweden).
For further information: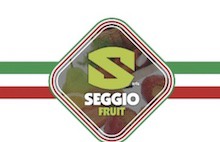 Seggio Cono
Seggio Fruit Srl
C/da Albanese snc
95040 San Cono (CT)
+39 0933 970532
+39 327 348 6303
seggiofruitsrls17@gmail.com