The drought in Europe means, this season, there will be far lower potato yields in Belgium and France. "We do yearly trial harvests, and what we feared has happened this year. Yields were poor in 2018, but this year's worse," Jan Van Luchene of Bruwier Potatoes says.
That complicates things for off land sales, says the Belgian trader. "Current prices are so high, growers with free potatoes are very tempted to sell now, get a good price, and keep storage costs at zero. But those traders who don't want to store such expensive potatoes, and the industry, traditionally the largest buyer, always buy well off land."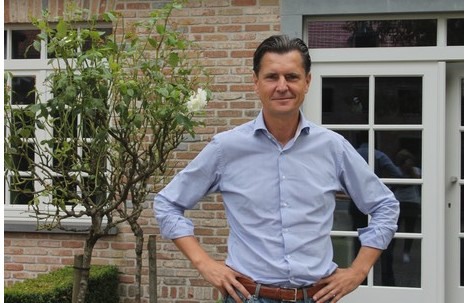 There are minimal quality issues. "Overall, it looks good with very few rejects. The potatoes are a bit smaller this season, though, and with the high underwater weights, harvest damage could still be a problem. But there's no way to say for sure until everything is harvested. Fortunately, we've recently had sufficient rain again to harvest. That's been very difficult for two months because of the drought. Dryer weather is predicted for next week. So we're gradually moving toward ideal storage conditions," Jan continues.
"Hard to buy free potatoes from November"
He thinks prices will keep fluctuating between €25 and €30. "It was the same in 2018, and I expect that same price level. There's some talk of even higher prices, but if the industry has to start reckoning on €30 for potatoes, it becomes very costly. Combine that with rising energy, packaging, and transportation costs, and French fries become very pricey. There's a margin for more expensive fries, but everything has its limits."
"It's clear that no potatoes will remain at the end of the season. It's perhaps somewhat premature to speak of a shortage. From November onwards, it won't be easy to buy free potatoes. Added to that, no European country can claim good harvests," Jan explains.
"The only exceptions are small parts of the Netherlands and northern Germany. But those potatoes aren't going to make it to the rest of Europe. That will mean many inquiries, resulting in plenty of movement in the export market. The question, however, remains whether such expensive prices will be affordable for everyone."
Growing grain
Jan wants to see if, as reported, many potato growers will opt to grow grain instead in these tough times. "If four out of five growers cultivate less, the fifth one will plant more and fill the gap. Plus, I don't see growers who've invested in potatoes choosing other products any time soon. The current daily price and no doubt higher contract prices again for crops in 2023 will, I expect, ensure no drama with next year's acreage," he concludes.
For more information:


Jan Van Luchene
Bruwier Potatoes 
1A Galge Street
B-8790, Waregem, Belgium
Tel: +32 (0) 566 13 333
Email: info@bruwier.be    
Website: www.bruwier.be