The first pallets of Spanish lemons are starting to reach the markets. The drought and heat this summer have delayed the sizing of the fruit. This, together with the reduction in the volumes of lemons arriving from the southern hemisphere, is expected to result in a lower supply and less pressure for the Spanish product at the beginning of the season.
"This week, we have started harvesting and making the first shipments of Primofiori lemons," says Francisco Vicente Gea Belmonte, commercial director of the Murcian company Belsán. "The supply is currently limited. The abundant rains in March and April delayed the flowering a bit, and the heat waves and drought this summer have caused there to be a limited supply of large-caliber fruit," he said.
"It will take about 3 weeks longer than usual for the fruit to reach more commercial sizes and be optimally ripe, so there won't be significant volumes in Murcia until late October or early November," said Luis Sanchez, from the sales department of this company based in Torreagüera, Murcia. "Volumes are also down a little compared to last season."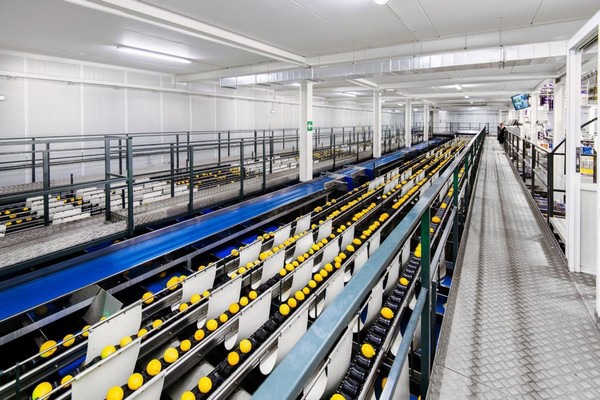 According to Francisco and Luis, southern hemisphere exporters, mainly from South Africa and Argentina, have practically stopped shipping fruit to Europe because of the high logistics costs and low selling prices.
"This year we have had our first overseas campaign, and it has been truly disappointing in terms of demand and prices throughout the summer. High maritime freight costs and the low prices offered, given the lack of consumption, have damaged the profit margins. That is why many southern hemisphere exporters have pulled out earlier than usual to avoid losing money. With the current supply of overseas lemons, most European chains tell us that they could hold out until mid-October and, at most, in some cases, for another week," said Luis Sánchez.
"We therefore expect a market with lower stocks and a smoother transition between the two hemispheres. In fact, we are already receiving orders and there is an eagerness to start with the Spanish lemon programs in Europe. Turkey has already announced that it will have around 50% less lemon available this season, and this could also help keep prices stable," said Francisco Gea.
However, the biggest challenge will be to pass the considerably higher production and handling costs into the final price, as large supermarket chains fear that sales would then fall. "We have already seen how slow consumption has been this summer. We will have to wait and see how consumers react this winter to this economic downturn, and how this will influence their purchases. We are confident that they will sacrifice other types of spending and not cut as much on fresh produce," says Luis Sanchez.
"We are receiving more and more demand for Pink Variegated lemons"
Belsán is committed to diversifying its production with lemon varieties other than the traditional Primofiori and Verna, such as the Pink Variegated lemon.
"We are the only ones producing Pink Variegated lemon in Spain and this is already our fourth season, for which we have about 60,000 kilos. These are not large volumes, but it is a niche product that we supply to well-known restaurant chains and chefs, as well as some chains in the United Kingdom and Eastern European countries.
"The truth is that we are seeing more and more demand for this pink lemon, and thanks to a change in our marketing strategy, it continues to gain ground," said the sales representatives of this company from Murcia. "We are also in the process of obtaining, with the collaboration of the IVIA, the patent for a new variety of seedless lemon, with a round fruit and thornless trees."
For more information:
Belmonte Sánchez Belsan S.L
Vereda Rincón de Gallego 16
30579 Torreagüera, Murcia, Spain
www.belsansl.com

Francisco Vicente Gea Belmonte
M:+34 630 943670
francisco@belsansl.com

Luís Sánchez
M:+34 659 43 81 44
luis@belsansl.com