"I lived many years abroad, then I came back to Sicily with the idea of promoting the best local products, starting with citrus fruit, i.e. oranges and lemons. I have fun creating processed products with Sicilian citrus fruits and nuts. One of the new products this season is Mennula (which means almond in the Sicilian dialect): a delicious creamy almond liqueur," explains Carmelo Russo, founder of Orange Town Ribera and owner of the Arancello Ribera brand, which specializes in the production of aritsanal liqueurs. 
In the photo, Carmelo Russo, founder Orange Town Ribera and owner of the Arancello Ribera brand
"Over the years, we have diversified our product range to include not only liqueurs, but also marmalades (orange, lemon, tangerine, citron), jellies (the black fig one is truly special), spreads (Fastuca pistachio spread, Mènnula almond spread, Sapùri orange spread and Sapùrita lemon spread) and orange blossom honey."
"As of February 2022, the three  Arancello-Ribera, Don Ci' and Aranchò liqueurs can use the PDO mark, as they are made with Arancia di Ribera DOP. Although the products were already much appreciated thanks to the high-quality of the raw materials and artisanal processes, this useful recognition conferred added prestige and visibility in those markets that prefer products with a certified provenance."
The leading product is Arancello, a liqueur made with Navel oranges from Ribera (AG): it is obtained infusing orange peel, then adding water and sugar to it. The prestigious raw material conveys its best aroma in symbiosis with alcohol, generating an explosion of flavor.
"We process fresh produce without using preservatives, chemical additives or colorings and obtain around 20,000 bottles of Arancello Ribera, which is mostly popular in the summer. Ribera is located a few minutes from the seaside, so there is a strong tourist presence looking for typical local products, especially if at the right price." 
"Don Cì is the name of the liqueur made in memory of the Ribera statesman Francesco Crispi. The production is limited to 200 numbered 50 cl bottles and it is a fully-artisanal product without colorings or preservatives. The liqueur is prepared with the same infusion of Arancello di Ribera, with the addition of aromatic herbs such as fennel, sage, rosemary and other secret ingredients."
"I illustrate and promote my products with enthusiasm during fairs both in Italy and abroad. On September 16th-18th, I took part in the 6th edition of  'Fastuca fest', the pistachio festival held in Raffadali during which it was possible to display and taste a variety of products. We presented our range of pistachio spreads and liqueurs, Frastuchello in particular."
Orange Town Ribera commercializes its products in Germany, France, Poland and Great Britain and even boasts deals in the US. 
For further information: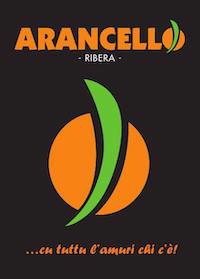 Orange Town Ribera
Via G. Marconi, 24
92016 Ribera (AG) - Italy
Cell.: +39 328 0494110
info@arancelloribera.com
www.arancelloribera.com