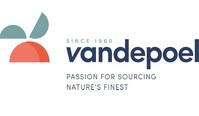 Earlier this month, a court in Brussels, Belgium, declared Fruit Vandepoel bankrupt. Guy Claessens has confirmed that, as of August 28, 2022, this Belgian wholesaler ceased all its activities.
"The corona crisis, various customers' insolvency, theft, market changes, absenteeism, and rising costs meant we could no longer achieve the profits we needed. Our relocation should have realized the necessary savings. However, falling revenues and these sky-high energy costs prevented that," he says.
"Despite the past two years' setbacks, we've long tried to engage with bigger players to ensure our future, but we never reached a final agreement. We requested a legal reorganization procedure four weeks ago."
"We wanted to put a reorganization plan in place to stabilize everything in the coming months," Guy explains, "and set up a new profitable model. Unexpectedly, two weeks ago, we had to conclude that we couldn't offer our clients continuity after all. That was the final nail in the coffin."
"We're very sorry for all our buyers, suppliers, and staff affected by this. We'd truly hoped to for a restart or to find a solution," Guy concludes.