"The drop in production already during transplants and the lower yields all over central and northern Italy due to the drought maintained the market lively this summer despite the slower consumption. The lower supply supported prices and helped companies as they had to deal with skyrocketing costs. The problem will become greater in the fall, with steeper increases and a drop in the purchasing power of families, as we will probably face a recession," reports Paolo Mele, head of OP Sa Marigosa and regional president of Confagricoltura Sardegna. 
In the photo: Paolo Mele, president of OP Sa Marigosa
OP Sa Marigosa, led by Paolo Mele, is located in Riola Sardo (OR) and covers around 800 hectares where 50 producers grow melons, watermelons and artichokes in open fields. The company specializes in the production of artichokes (especially Spinoso di Sardegna DOP), both fresh and processed. The raw material is processed with low-thermal-stress artisanal methods to obtain various spreads and vegetables in oil: seasoned artichokes, artichokes and bottarga, eggplants, zucchini, sweet and sour chili red peppers, thistle, asparagus, mushrooms and chili peppers.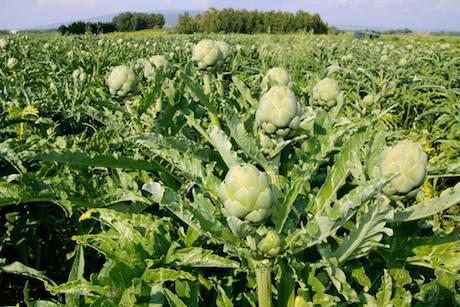 "Over the past few days, we have been completing the transplants of Carciofo Spinoso di Sardegna DOP, although we are rather worried about climate change, as we need water to strengthen our fall productions. Rain is much welcome at the moment because, even where basins are full, it takes energy to irrigate the land. The increase in energy prices is a problem for the processed produce as well, meaning sales prices will probably increase considering the hikes in production prices. Companies are therefore faced with the difficulty of making plans even in the short period and with the effects of price increases on the purchasing power of families, as we don't know how they will deal with the increases in both their grocery shopping and bills"  
The markets of reference for the brand when it comes to the processed products are specialized stores and mainly the big retail chains (80%). Considerable windows have been acquired abroad, with 20% between Germany, Switzerland and Japan also thanks to the participation in leading fairs. The appreciation of foreign operators has led to a widening of the range, with new products and formats suitable to meet the standards of countries requiring different recipes and specific packaging solutions."
For further information:

OP Sa Marigosa
S.P. 7 Km 5,900
09070 Riola Sardo (OR)
+39 0783 290945
info@samarigosa.it
www.samarigosa.it
www.samarigosa.com/shop