"Avocados and mangoes are having a tough season,' says Ive Lambert of the Belgian importing company, Starfruit. "There are large volumes on the market, making it difficult for both these products. The melon market, however, is quite empty, so prices remain good. That market is escaping the misery that currently mires mangoes and avocados."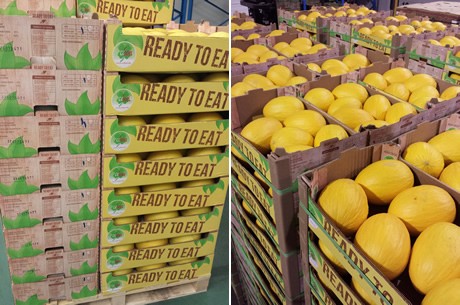 "Melon demand is good, and there's a limited supply. This situation has been unusual since February. A disappointing harvest and shipping issues to Europe mean supplies have been limited throughout the Honduran season. But, we did sell the volume that did arrive at nice prices," Ive says.
"Summer fruit is overshadowing mangoes"
As the importer mentioned, mangoes are having a hard time. "It's now the Ivory Coast mango season's last weeks. Peru sent a lot more at the end of their season than anticipated, so these two countries' supplies overlapped. There have been years with a gap between them. That ensured a strong start to the Ivory Coast season. Now, however, the large volumes made for low prices."
The time of year does not help either. "Demand certainly isn't bad, but you simply can't sell these volumes," Ive explains. "Neither are supermarkets eager to promote mangoes. Summer fruit is entering the stores, thus, overshadowing the mangoes."
The avocado market is not faring much better. "There are sales, but an abundance of fruit from different origins is putting market prices under immense pressure. Due to rising popularity, there's been so much planting in recent years that demand is presently lagging. It's stagnating a bit, while the planted orchards are now starting to produce huge volumes," Ive concludes.
For more information:
Ive Lambert
Starfruit Company
112 Werkhuizenkaai
Brussels, Belgium
Tel: +32 (0) 224 20 876
Email: info@starfruit.be  
Website: www.groupadw.be/starfruit