Among the various exhibitors that attended Fruit Attraction in Madrid, there was one that displayed a weigher for small fruits such as soft fruit. It is particularly ideal for blueberries.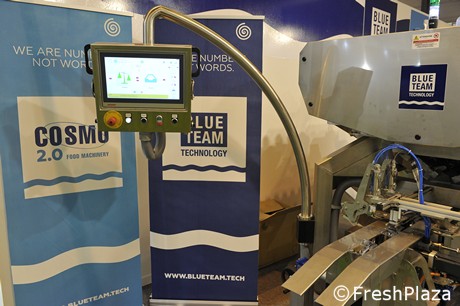 "What really makes our weigher stand out is the fact that it can automatically change formats. It can weigh anything from 7x7 pots to 20x30 crates," explained sales manager Fabrizio Francheschini.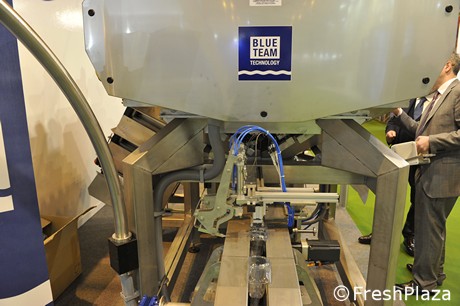 The machine is called BW14 Twin. Thanks to its automatic format switch, it not only saves time, but makes it possible to use a single machine for multiple formats.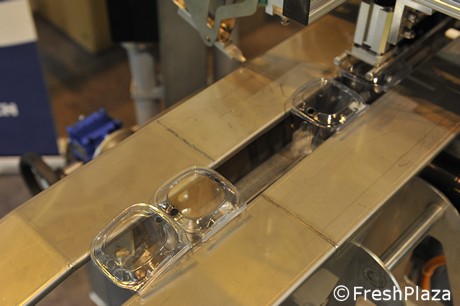 "Another characteristic is its automation. For example, pots are filled with blueberries automatically and lids are placed automatically as well."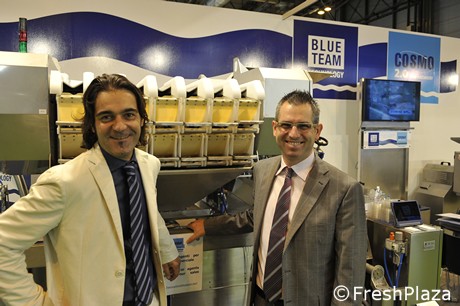 Oscar Cappiello and Fabrizio Franceschini
Blue Team manufactures produce processing machinery such as automatic multihead weighers, tray packers, net packers, elevating belts, bin tilters. The machines for fresh-cut produce are: sprouting machines, automatic multihead weighers, elevating belts and bin tilters. 
Contacts:Blue Team Technology
Divisione ortofrutta
Via dei Platani 5
47042 Cesenatico FC - Italy
Tel.: (+39) 0547/671775
Fax: (+39) 0547/1950133
Email:
fabrizio.franceschini@blueteam.tech
Web:
www.blueteam.tech