Volumes change depending on supply and demand, as well as on the weather conditions; however, the number of orders for black figs from Turkey has been increasing over time and producers are beginning to devote more hectares to this crop. "It is a fruit that is widely consumed in our country, but in our case, we export most of our production (700 tonnes)," explains Okan Eryilmaz, of Tekasya.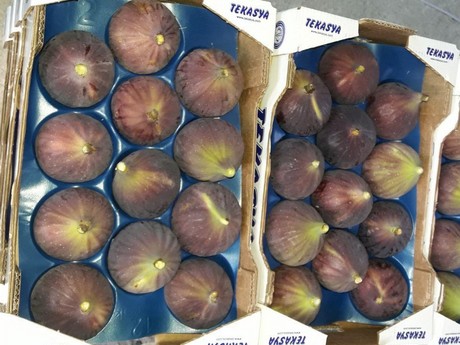 Although the fruit is shipped to different destinations throughout the campaign, such as Hong Kong, Singapore, Indonesia, all of Europe, Dubai, Qatar, Saudi Arabia and Canada, "we consider Europe, Hong Kong and Dubai as our main destinations, as they absorb 70% of our total production," he explains.
The prices offered for this product vary depending on the time of the campaign and the means of transport chosen. Thus, "when shipped to Hong Kong, the box can cost about $ 8; while in Dubai it will reach 7 dollars and in Europe just 3.5 Euro."
For more information: 
Okan Eryilmaz
Tekasya
Tel: +90 5305132818