Egyptian iceberg lettuce has found its place in the Russian, Ukrainian and Gulf markets. So much so, that "we expect to have 15% (200 tonnes) more volume compared to last year in order to meet the demand from these countries," explains Sherif Kamel, of Freshland.
However, these are not the only destinations in which this product is marketed. "We are in negotiations with the United Kingdom as part of our plan to enter the European market. We hope to ship our lettuces there by plane to shorten delivery times." However, the presence of iceberg lettuce of Spanish origin, which has a better strategic location for its marketing than the Egyptian, as well as the large volumes produced by China, can have an impact on the competitiveness of the North African country.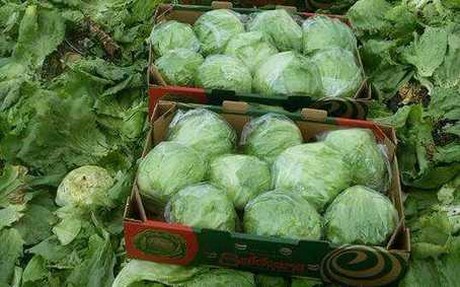 "We know that we are well established in the countries where we already work. We can say that about 70% of the iceberg lettuce shipped to Saudi Arabia, Kuwait or the United Arab Emirates goes to the fast food industry," he states. Also, "we set up a new branch in Germany with government certificates to encourage the consumption of our products in the countries of the Euro zone."
For more information:
Sherif Kamel, Export Manager
Fresh land For Import & Export
Tel.: +201095198128