As the festive season approaches, business at Bouvry, in Belgium, usually slows down a bit. "That's no different this year," begins Christoph Bouvry. "But as the holidays draw nearer, it picks up. Grapes and clementines are always in demand around the end of the year. Sales of winter vegetables like cauliflower are increasing too."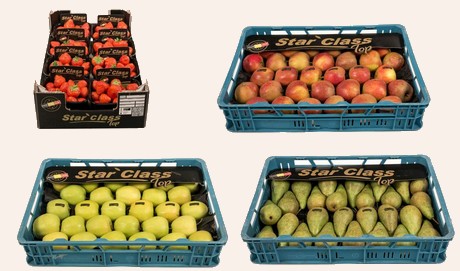 According to this wholesaler, grapes are, at present, selling especially well at this wholesaler. "Italian Autumn Crisps are running very well, but we're slowly heading toward the end of the Italian season. We'll then switch to Peruvian fruit. So we can't complain about the grape supply. That, combined with demand, results in good prices, similar to last year," says Christoph.
He adds that there is a shift in clementine demand. "This citrus is also always in high demand around this time of year, but there's an increasing shift to leafless clementines. Regarding winter vegetables, cauliflower always remains in demand. We have a wide range of these because we have several growers who supply cauliflower throughout the winter. And we have the Spanish product. Prices are excellent."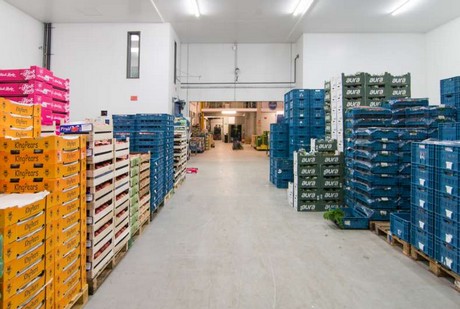 Christoph does, however, expect problems with tomatoes this winter. "We still have an old crop of local tomatoes, but there will be serious issues with the new crop. As everyone knows, many growers didn't set or set later, so more will have to come from Spain, which isn't cheap either. We want always to be able to offer everything, but tomatoes will be challenging," he admits.
This drive for a broad, complete range is shifting to Bouvry's more expensive product groups, like flown-in mangoes and pineapples, too. "We'll keep getting these, but when inflation hits, people abandon pricier products like these more quickly. When money's tight, people always go for the more affordable goods."
Bouvry sells a lot of fruit under its Star Class label. "Many customers insist on these, so demand for Star Class top and soft fruit keeps growing," continues Christoph. However, other brand names within the Primamundo group, which includes Bouvry, are also increasingly in demand. "There will be more and more Papillon, and Cordero branded products soon. Traditionally used for oranges, Papillon will also start supplying other product groups like soft fruit. It offers a certain quality guarantee, which our clients appreciate."
Spreading the risk
This Belgian wholesaler supplies retailers, wholesalers, market vendors, and greengrocers. "That benefits us. If one type of buyer group doesn't participate well, another always does. It's a way of spreading the risk. Plus, we are close to the coast, so when it's hectic there, as it was in the summer, the lesser inland sales are well-absorbed," Bouvry says.
Still, he is somewhat apprehensive about what the coming period holds. "The current costs and inflation situations make these times uncertain for many people. I think the energy costs' biggest impact is yet to come, that's something we'll have to evaluate before we do anything. For now, we're focusing on what each day brings. We're not looking too far ahead," Christoph concludes.
For more information:
Christoph Bouvry
Bouvry 
3 Jacob van Artevelde Street
8000, Brugge, Belgium
Tel: +32 (0) 504 59 060
Email: info@bouvry.be        
Website: www.primamundo.com