Sauerkraut deliveries are running smoothly, says sauerkraut producer G. Kramer & Zonen's Gerrie Groot. "Our customers' sales are noticeably increasing. Sauerkraut is one of the cheapest vegetables, and that's surely an advantage in these times of inflation."
G. Kramer and Zonen usually make about 200,000kg of sauerkraut daily, from early August to just before Christmas. "When the season began, it seemed the drought had caused a cabbage shortage. Many growers were already cutting cabbage that wasn't actually at the right weight to benefit from the good prices and save cooling costs."
"We began laying in our cabbage a little later this year to let it grow well. We serve a wide range of clients: supermarkets, wholesalers, and meal manufacturers. We're also getting new overseas orders, but our priority is to keep serving our regular buyers well," Gerrie, who has been at G.Kramer and Zonen for 47 years, points out.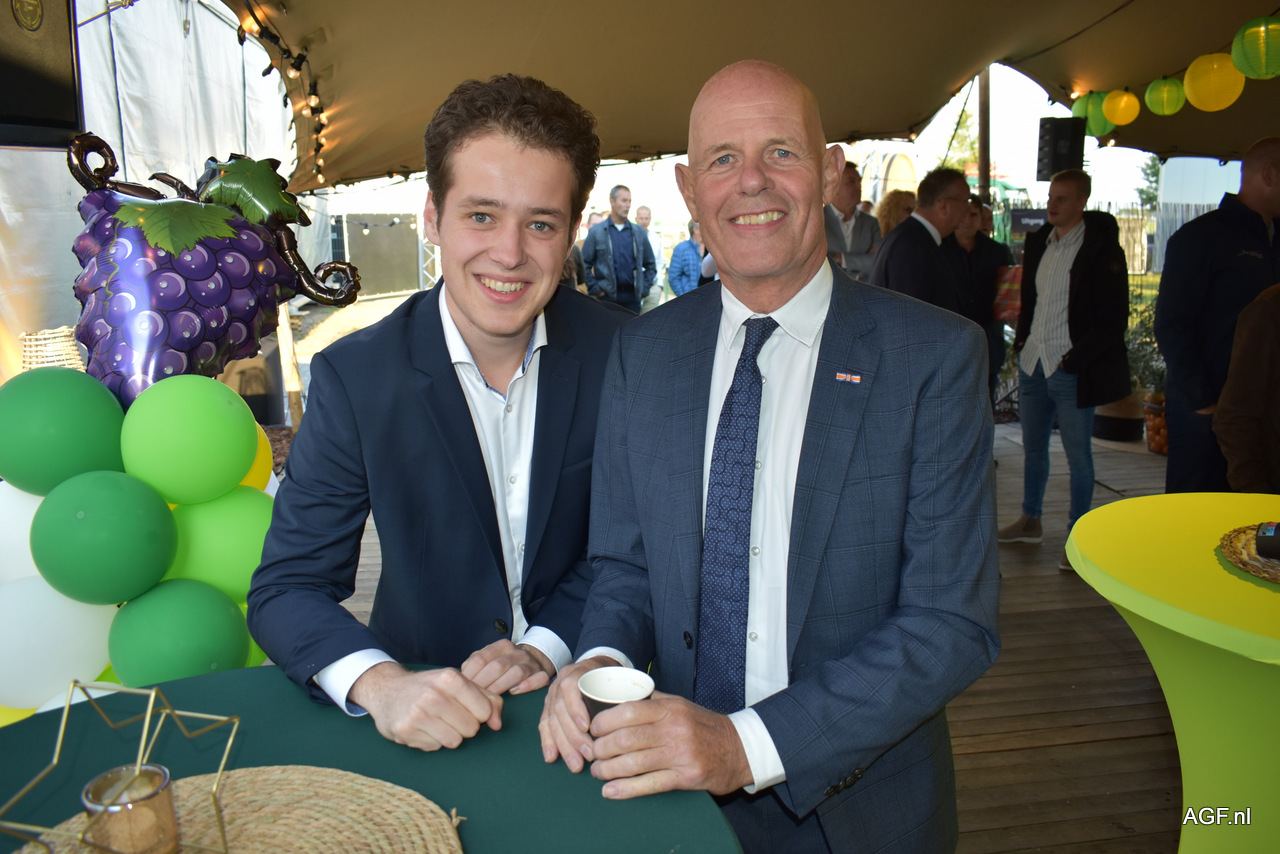 Gerrie (right) and a co-worker, Bram Wagenaar
Last year, a Dutch retailer began including sauerkraut in its fresh packs. That boosted sales considerably. "That went very well, and other chains have now started doing so too. The nice thing is, we're tapping into a new young customer group who don't want to mash their own sauerkraut."
"Also, with our Organic Kraut products, we offer an additional product range for this group. They're aware of how healthy lactic acid bacteria are and use these products as, say, toppings on things like hamburgers. We offer these in four flavors: Ginger & Beetroot, Garlic & Basil, Chili & Onion, and a Kimchi variant: Veggie & Spice," Gerrie concludes.
For more information:
G. Kramer & Zonen
141 Voorburggracht
1722 GC, Zuid-Scharwoude, NL
Tel: +31 (0) 226 312 426
Email: Gerrie.Groot@gkz.nl 
Website: www.gkz.nl