"We want to set up a prickly pear juice chain in Sicily due to the demand for processed products made with healthy exotic fruits. During the last fairs and at Sial 2022 in Paris, there was a lot of interest for fresh produce, but there is still a lot to do when it comes to juices," reports Salvatore Imbesi, president of the business network that gathers three leading companies operating on the Sicilian territory:  Ortogel and Agrumi-Gel for citrus fruit processing and the Service Calatino cooperative. 
The prickly pear juice developed by Ortogel was selected among the innovative products part of SIAL Innovation. 
Prickly pears are one of the symbols of Sicily. It is a multifunctional plant, nothing is discarded and it is destined to play an essential role in an increasingly-demanding market that cares about new products and their quality. 
"We need to do more for the prickly pear juice segment and promote it massively in order to involve a wider consumer group. We are working to create a chain that is still brand new, as prickly pears have never been processed to make juice for the big retail chain, so the product is still unknown especially in some areas."
Today, Ortogel represents the leading Italian chain in the processed citrus fruit industry, and it guarantees the traceability of the products from the tree to the packet. The fruit is processed within 24 hours. Processing systems and lines are of the highest technological level and they are constantly updated to improve the quality of the products and be successful in Italy and abroad.
Ortogel is made up of a representative of the industrial world and representatives of the production sector that guarantee the supply of 70% of citrus fruits to be processed to obtain natural juices, concentrated juice, essential oils and derived products.
"Just like we did with blood oranges, now the time has come to build a prickly pear chain. At SIAL, many Japanese and American guests enjoyed prickly pear juice and found it exceptional. The product is already known in the pastry and ice-cream sectors. The juice is very good alone or mixed with soft fruits. The problem now is promoting it on the international markets, as the sector is very segmented and the product needs time to evolve compared with traditional juice flavors."
For further information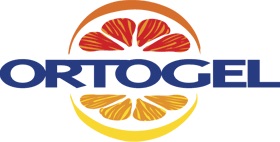 Ortogel Spa
C.da Balchino Zona Industriale 
95039 Caltagirone (CT) (Italy)
+39 0933 1902800
+39 348 8949166
Email: info@ortogel.com
Web: www.ortogel.eu