"While, on the one hand, the large-scale organized distribution sector is launching an alarm that evokes the demise of fruit and vegetables, distinctions need to be made for some products that -despite the current situation of generalized crisis - are managing to maintain their position on the markets. More specifically, we are talking about organic herbs, of which we have been producers and pioneers for more than twenty years. Especially with the good season, in every Italian's kitchen, there is always one of those herbs," said Carlo Simonato, owner of the family-run company Ortoflorovivaistica F.lli Simonato.
In the photo, Rosanna Bertoldin, marketing manageress, and Carlo Simonato, owner of the Simonato brothers' company
The Simonato company in Due Carrrare, in the province of Padua, has been a major player in the European and Italian markets for cultivating and selling organic aromatic seedlings for 20 years. In the last year, it has also started growing vegetable garden seedlings such as tomatoes, salads, eggplants, courgettes, and cauliflowers. Over the past two decades, it has specialized particularly in the production of organic herbs, including basil, rosemary, sage, mint, marjoram, thyme, oregano, and hot pepper.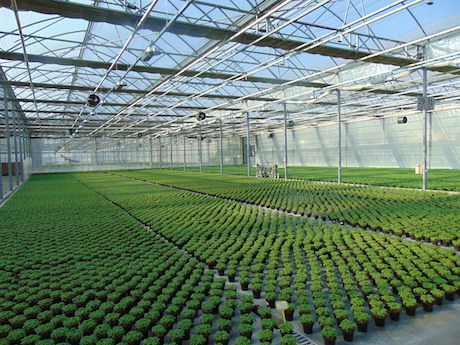 New website for the horticultural and nursery company F.lli Simonato
"We offer not only herbs but also a wide range of organic vegetable garden seedlings for nature lovers and do-it-yourself home production for those with a terrace or a small patch of land. We had them in mind when we diversified our assortment."
"Simonato's organic vegetable garden seedlings that were purchased last April," explains Rosanna Bertoldini, "are bearing their first fruits. The small organic vegetable gardens growing on the sunny terraces of our cities have resulted in the full ripening of our datterini cherry tomatoes or the juicy oxheart tomatoes, which we will also reintroduce next year. I am of the opinion that this production segment has an important role to play in the sustainability paradigm shift we will have to implement, which also necessitates zero-waste household practices."
Aromatic herbs have evolved from a niche product to a competitive market segment. These are products that, in the Italian large-scale retail trade, are still considered utility products, complementing the fruit and vegetable department, but instead, they represent a wider assortment to be found at foreign retailers as a result of increased consumption.
"Sustainability is a concept that is put into practice here at our place," specified Rosanna Bertoldin, "and we are committed to it in every aspect of our production/marketing phase, including the packaging of our organic seedlings. Bio&PaperPack, the new packaging we newly developed, consists of two elements, namely a practical potholder made of recycled cardboard, suitable for food contact and in natural coloring, and a paper bag, water-resistant, suitable for containing and protecting the seedling without the need to use the classic plastic pot."
"With our young team, we maintain an optimistic approach to reality, although we are aware of the difficulties of the moment, consequent to the rising price of raw materials and the difficulty in some cases of finding them, the general decline in consumption, the war and, not insignificantly, the inflation that is depleting the purchasing power of families. We will bounce back soon, though, because Italy is a great country."
Simonato celebrates 20 years of organic farming
The company's history
The Simonato Brothers' company is located in Due Carrare (PD) and covers a total greenhouse area of about 40,000 square meters. It is a large Italian business, among the largest nationwide, for the production of organic aromatic plants.
With an important tradition behind it, dating back to the first half of the 20th century, this business project is now in its third generation. The conversion to organic began in 1997, which was followed in 2000 by BIO certification issued by the Istituto Certificazione Etica Ambientale - ICEA.
For more information: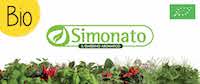 Azienda Ortoflorovivaistica F.lli Simonato
Via Vò di Placca, 58
35020 Due Carrare (PD) - Italy
Tel./fax: (+39) 049 912 5935
Cell.: (+39) 347 0645998
Email: info@simonato.com
Web: www.simonato.com