"The 2022/23 citrus campaign is looming with volumes that are at the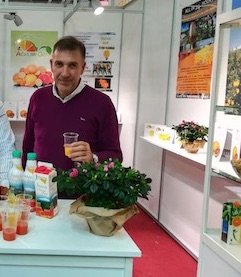 average of the previous season. This means that for the citrus derivatives industry specifically, we will have undersized volumes to the extent of about 50%. Quotations, as is well known, have remained very low, despite the lower volumes brought into the market and the price increases of every production factor. I foresee a disastrous 2022 campaign, given the current exacerbation of the situation that sees several critical issues in action, that is lower volumes, modest prices for years and, above all, unsustainable energy costs, which are putting all Italian industries at risk.
"I believe that without an organization-wide political solution that protects companies from speculation by the investee companies that sell energy, every industrial sector is destined to close its doors," said Salvatore Imbesi, director of Ortogel, who specializes in the processing of citrus juices, sourced exclusively from Sicilian crops.
Ortogel is historically a company that is dedicated to the production of a wide variety of citrus derivatives, reaching all the way to the end customer with high-quality references from the Sicilian supply chain. Its technological facilities and processing lines, constantly updated hand in hand with research and innovations to improve product quality, allow the company to reach both Italian and foreign markets.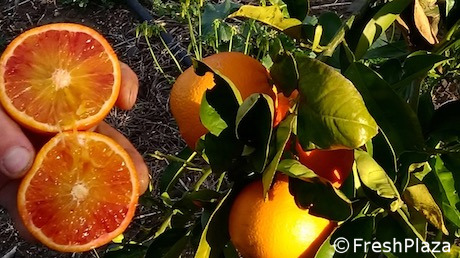 "The yields obtained from the fresh segment from the new citrus plantings are of good quality and size. Barring lower yields and the high temperatures of May/Jun, which caused a substantial fall-out, the fruits these days are benefiting from the slow daily rains and the cooler weather. These are constant factors that, for the first twenty days of August, have helped invigorate the plants. It still remains to reckon - from next fall, when the campaign is well underway - with the purchasing power of Italian families, greatly weakened by inflation, and with foreign suppliers, who historically put citrus fruits on the markets at competitive prices compared to the Italian product," explained Salvatore Imbesi.
"To protect our productions, it would be helpful to launch the much-hoped fruit and vegetable cadastre, which has been mentioned for years and has recently resurfaced on the agenda of national agricultural policies, also with a view to protecting our citrus fruits. With a national cadastre, we would finally know exactly how much is being produced in Italy and how much produce is coming in from abroad. But we could also establish at the same time a fair price for our productions exactly as it happens, for example, in some well-organized supply chains in northern Italy," concluded Imbesi.  
For more information: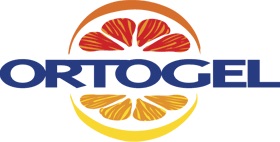 Ortogel Spa
C.da Balchino Zona Industriale 
95039 Caltagirone (CT) (Italy)
+39 0933 1902800
+39 348 8949166
Email: info@ortogel.com
Web: www.ortogel.com