The mango campaign in the Axarquia, in the Spanish province of Malaga (the main producing area of this fruit in Spain and Europe) is expected to start between late August and early September. Estimates point to the production being greater than last year's, despite the severe drought, which will, however, have an impact on the fruit's calibers, which will be mostly medium-sized.
"In two weeks we will start selling the first Spanish mangoes. The production is expected to be around 20% greater than in 2021," says Alvaro Martinez, manager of Axarfruit.
"The quality of the fruit is impressive this year in terms of sugar levels and skin coloration, and although the calibers will be marketable, medium and small sizes will abound due to the greater fruit load on the trees and the impact of the dry weather," he says. "Drought has become a major problem in this area. We'll need rain in the coming months," said Alvaro Martinez.
The Malaga-based company is currently wrapping up the Senegalese and Brazilian mango campaign before moving on straight to the Spanish production. "Import mango prices have been quite high for almost the entire year due to the sharp increase in logistic costs, in addition to those of energy, packaging, fuel, etc. This has meant that sales margins have been zero, and money has actually been lost, given that sales prices on the shelves of distribution chains have generally not reflected this rise in costs," explains the producer and marketer.
Axarfuit produces, imports and exports organic and conventional mangoes, avocados and limes. This year, it has proudly introduced its own Freshfy brand of guacamole, in addition to the Fruitfy brand for its fresh fruit.
"A year of huge ups and downs for avocados"
"In the early part of the Peruvian avocado season, large volumes were shipped, causing some market saturation, so prices plunged to around €4 per 4 kg box, which did not compensate for the high production and transportation costs. This caused Peruvian exporters to stop shipping to Europe, so the situation was reversed and there was then a notable shortage in the supply for more than a month and a half. This was reflected in the prices, which went from 4 Euro to a shocking 14 Euro per box," says Alvaro Martinez.
Now, according to the importer and exporter, volumes are recovering quite a bit and, since Peru had stopped shipping and kept the fruit on the trees, the Peruvian avocados now arriving are predominantly large in size. "I foresee large-caliber avocado prices dropping in the coming weeks and medium- and small-caliber prices holding up, as there is less supply available. Without a doubt, it is a year of unprecedentedly huge changes and fluctuations for avocados."
The Malaga-based company is already preparing the import campaign for the avocados from Mexico, Chile and Colombia, and in November it will start with the Spanish avocados.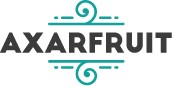 For more information:
Álvaro Martínez
Axarfruit