"In recent months, our organic farmers have created new flower meadows according to strict ecological guidelines as part of the unique society project. Around the cultivated areas, new habitats have been created for bees, which are irreplaceable for pollination of the fruit trees in the blossoming season. The fresh, tasty organic bee apples (BioBienenÄpfel) are now available for the first time at SPAR," says Frutura Obst & Gemüse Kompetenzzentrum Ltd.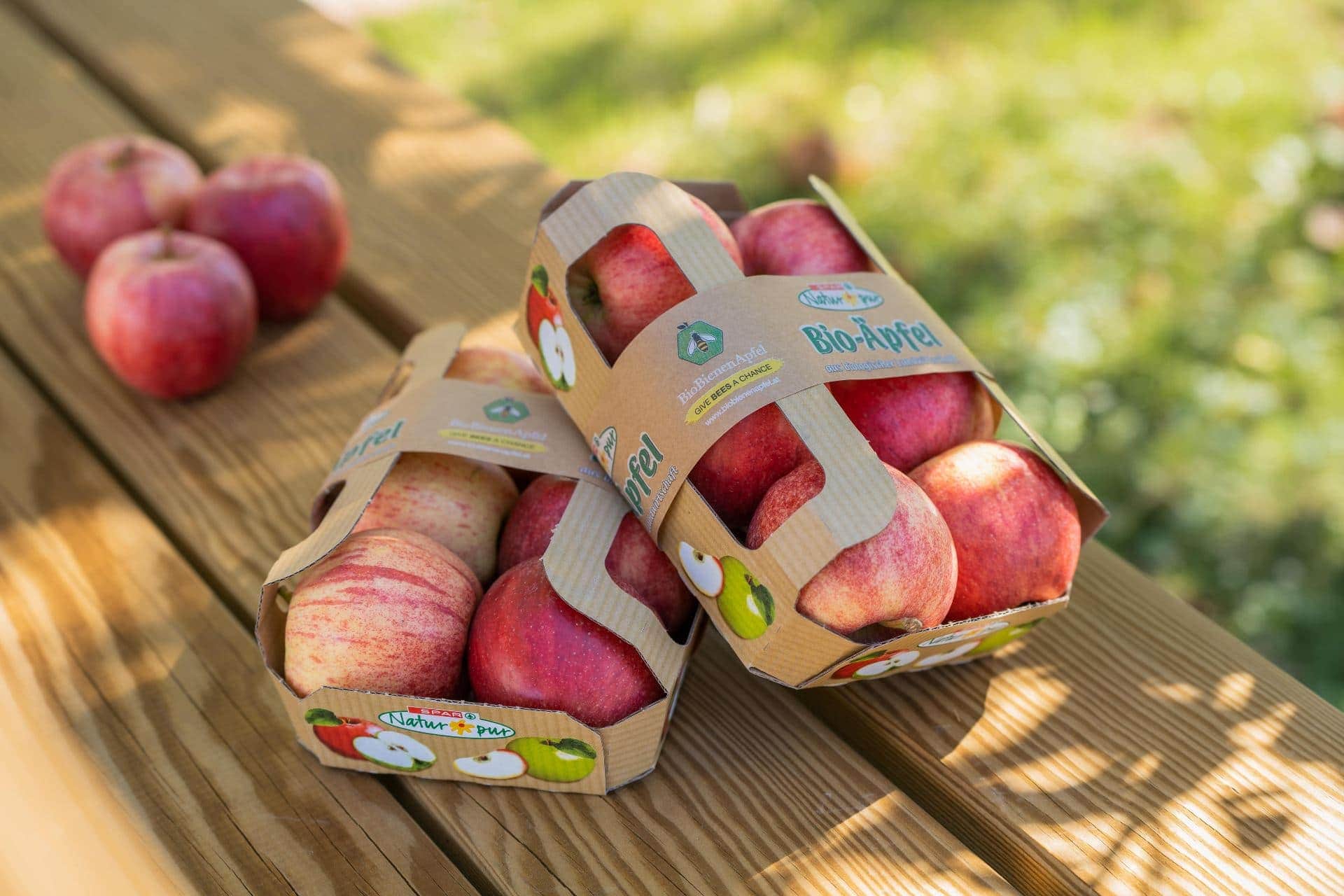 Photo: Frutura
"So that people can convince themselves of the excellent quality of regionally grown apples, the season has opened with a special taste week."
"It's an invitation to 'enjoy with a clear conscience', making consumers even more aware of the value of sustainable organic products for themselves and for our environment."
"People should reach for organic food from Austria out of conviction and passion, because they will know: Regional fruits and vegetables, grown in a resource-saving way taste wonderful. They are also climate-friendly, they protect against food waste and they strengthen domestic agriculture."
"The goal of the BioBienenApfel project is to get people into action and give everyone the opportunity to make the world a little better. Taste Week is another step to show that our shopping habits also determine the future of our planet."
For more information:

Frutura Obst & Gemüse
Kompetenzzentrum GmbH
Fruturastraße 1
8224 Hartl
Österreich
Tel: +43 (0)3334 41800
Mail: office@frutura.com 
Web: frutura.com