The Platanos de Canarias has a carbon footprint of 195.16 grams of CO₂ per kilo of fruit, i.e. one-sixth of the carbon footprint that traditional bananas have. This is certified by AENOR.
This footprint indicates the greenhouse gases emitted during the entire production process, but there is no environmental label on all products that indicates how much they pollute. This is why the Association of Organizations of Producers of Platanos de Canarias (ASPROCAN) has asked the European Union for a common label for all products, stated Sergio Caceres, the manager of the entity. An environmental label would state how much a product pollutes, which would allow consumers to choose healthier products and be more aware when making purchasing decisions.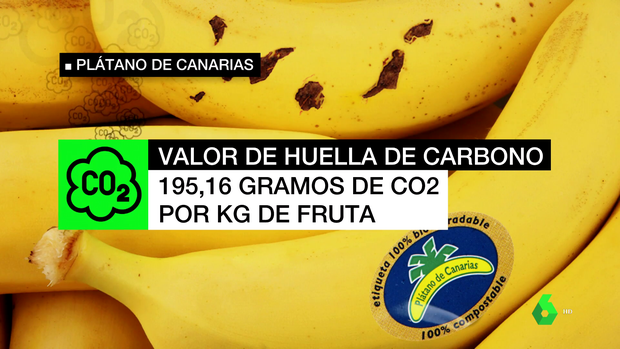 Esther Dominguez, the head of ASPROCAN's technical department, stressed that the proximity of the Canary Islands to the Peninsula contributes to generating a lower carbon footprint.
Source: lasexta.com