The new Joly Red apple season has started. That's at the Fruitveiling Zuid-Limburg and the Belgische Fruitveiling. These two cooperatives are in the Netherlands and Belgium, respectively. They jointly introduced this concept variety, which has global sales possibilities.
"Clients love these intense red apples' color and sweetness," says Fruitveiling Zuid-Limburg's sales manager, Ruud Lenssen. The Joly Red has a characteristic ruby red color, sweet flavor, and crunchy bite.
This variety has a Brix level of above 14. So, it belongs to the sweet apple segment. They, therefore, fit in well with a large part of the world population's taste profile. That's according to Ruud. "The Joly Red can go all over the world. In Asian countries, this apple has many possibilities. These include places like India, Vietnam, and Singapore. However, most Joly Reds are still sold 'close to home' in Europe."
According to the seller, this year's Joly Red apple harvest has, so far, gone well. "We've had a commercially attractive volume of these apples available. That's been the case for several seasons now. Their low acidity means children also like these apples," Ruud concludes.
For more information:
Ruud Lenssen
Fruitveiling Zuid-Limburg
33 Aan de Fremme
6269 BK, Margraten, NL
Tel: + 31 (0) 434 588 553
Email: ruud.lenssen@veilingzl.nl     
Website: www.veilingzl.nl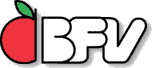 Belgische Fruitveiling cvb
800 Montenakenweg
3800, Sint-Truiden, Belgium
Tel : +32 (0) 116 93 411
Fax: +32 (0) 116 85 460
Email: bfv@bfv.be
Website: www.bfv.be