During 2019, Moroccan watermelons have been 15.27 percent more expensive than the Spanish in the international markets, according to data from COMTRADE, the Statistics Division of the United Nations (UN).
The average price of Moroccan watermelons in 2019 stood at 0.535 Euro per kilo, while the Spanish ones did not exceed 0.465 Euro / kilo.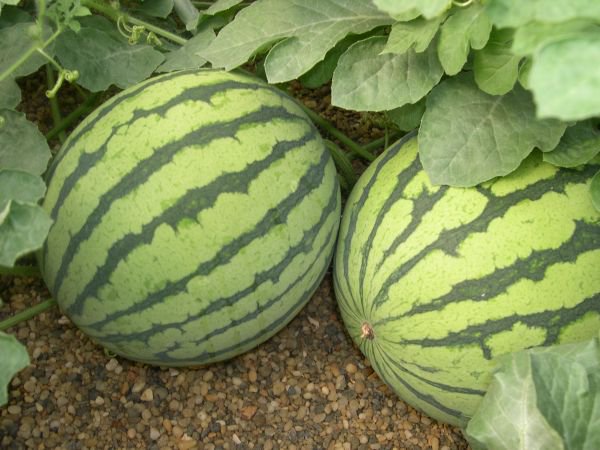 The total volume exported by all countries in the world in 2019 was 3,449.49 million kilos, with 911.19 of that exported by Spain; 26.42 percent of the total. Next we have Mexico, with 333.92 million kilos (9.68%), and Italy, with 233.43 million kilos; 6.77 percent of the total.
Vietnam ranks fourth, with 233.1 million kilos (6.76%) and is followed by the United States, with 217.16 (6.3%), Greece, with 187.25 (5.43%), Morocco, with 163.42 million kilos (4.74%), the Netherlands, with 121.08 (3.51%), Honduras, with 112.38 (3.26%) and Brazil, in tenth place with 102.86 million kilos and 2.9% of the total volume exported in 2019.
Morocco has more than quadrupled its watermelon exports in the last 5 years, going from 71.46 million kilos exported in 2015 to 163.42 million kilos in 2019.
Income
Spain is also the country that obtained the most income from the export of watermelons in 2019, with a total of 423.27 million Euro out of the 1,386.43 million Euro generated by the world's total exports last year.
The second most important country in terms of income was Mexico, with 128.44 million Euro, and the US ranks third with 103.01 million Euro.
The fourth place corresponded to Italy, with 97.68 million Euro, and Morocco stands fifth after obtaining 87.54 million Euro in 2019.
Prices
Out of the ten largest exporters, the best price was obtained by the Netherlands, with 0.702 Euro per kilo. Morocco follows with an average price of 0.536 Euro / kilo, and the US ranks third, with an average price of 0.474 Euro per kilo. Spain is in fourth place, with 0.465 Euro / kilo and Italy closes the top 5 with 0.418 Euro per kilo.
Destinations
Spain shipped 370.69 million kilos of watermelons to Germany, 155.77 to France, 74.26 to the United Kingdom, 55.94 to the Netherlands and 35.8 million to the Polish market.
99.99% of Mexican exports went to the US market.
As for Italian watermelons, Germany, Poland and the Czech Republic were its main destinations. Italy exported 98.8 million kilos to Germany, 32.28 million to Poland and 25.31 million kilos to the Czech Republic.
Lastly, Moroccan watermelons were mainly exported to France, with 64.87 million kilos, Spain, with 50.43 million kilos, and the United Kingdom, with 13.33 million kilos.
Source: hortoinfo.es