After the onion market has been going crazy for the past two weeks, things have quietened down this week. "That was to be expected, as everyone has built up some intermediate stocks again," Eric Moerdijk of sorting and packing station Monie from Nieuwdorp observes. "Most European countries are still on the market and there are also some overseas sales, but most countries have shifted down a gear."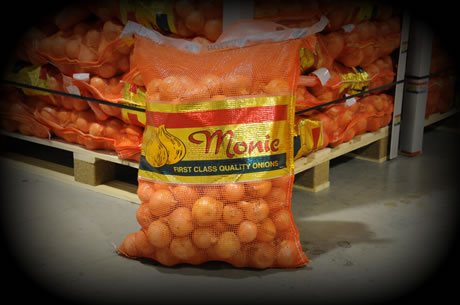 "The bale prices were also going up day by day in recent weeks, but you can now also see this stagnating. The sales of the red onions lag a bit behind the yellow onions, the shortages that we expected to have in red in December have not yet materialised," Eric continues. According to him, the approaching Ramadan has not really created a stir yet. "The earlier Ramadan comes in the season, the more onions are still available locally. Should these holidays fall towards the end of their own harvest, we would benefit more."
"Retail sales are continuing to move fast and the smaller packaging also automatically creates more work. We also see that many markets abroad are closed or organised differently. Overall, this Corona crisis is both an opportunity and a threat. You don't know what is going to happen, but on the other hand people will continue to eat, even if it is at home and more consciously. Therefore the onion consumption could increase. "
For more information:
Monie Nieuwdorp 

Hertenweg 61
4455TK Nieuwdorp
Tel: 0031 (0) 113-612845
eric@monie.nl
www.monie.nl