Little rain has rained compared to what it would take to fill the reservoirs. This year the situation is worse compared to 2019, when water resources were sufficient.
Medium-late and late varieties of peaches, percoche and nectarines are in bloom. For many cultivars the flowering is very poor and uneven, therefore low yields are expected. Apricots of varieties such as Mogador and Pricia show poor flowering, with much lower yield forecasts. So reports Nicola Bollino of the Bollino company in San Ferdinando di Puglia, new member of the Op APOC.
"The stone fruit blossomed early, and is keeping itself. If the temperatures remain above the average, thinning will be carried out by the end of the month. Compared to Campania, there are 10 days of delay compared to last year", continues Nicola. "In the winter there were few hours of cold compared to the previous years and this definitely had an impact". However, the harvest could have a positive commercial impact, given the more limited product volumes.
The Bollino company uses photo-selective and anti-hailstorm nets on most of its land (see FreshPlaza of 10/14/2019). "The rest will be covered slowly. All new plants must have such structures: it is very important to guarantee a quality product. I think this year we will see the difference between good farmers and bad farmers. So far it has not always been easy to compete: there is too much low-quality produce that lowers the prices of the good ones. And until those companies change their crops or activities, it will be a problem for everyone", adds Nicola.
Among the novelties, the entry of the Bollino company into the Op APOC. "It is one of the largest associations in Southern Italy and represents an opportunity for us to grow. It allows us to work with important companies from different regions of Italy. Op APOC guarantees the aggregation of producers who, gathered together, can decide better on the future of the sector; can enhance individual producers and their productions; can guarantee a more careful planning of financing. I give the example of the European funds, which you can access to, being part of the Op, and which are destined for processing and to the transformation of our products" explains Nicola.
There is a lot of expectation. Especially now with the Coronavirus emergency. "Too much misinformation could lead to serious consequences. We hope that the situation will return to normal as soon as possible".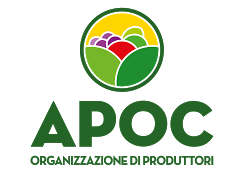 Contacts
Nicola Bollinp
Azienda Agricola Bollino Nicola
Cell.: +39 346 3386460
OP APOC
Via R. Wagner K1 (P.co Arbostella)
84131 Salerno
Tel.: +39 089 331758
Web: www.apocsalerno.it