"In some places, we are still harvesting our last Sunset Sky variety which is September Yummy. Quality is really good this season and so far harvest conditions are excellent so we expect a good potential for conservation, " explains Camille Herouard, Metis® brand manager, at Plumtastic Europe.


"We are currently selling the last volume of Oxy Solar and Safari Star, and we should finish the season with Sunset Sky later than in previous years. With a better knowledge and variety management, along with a production that increases in our producing countries, we are able to extend Metis® availability".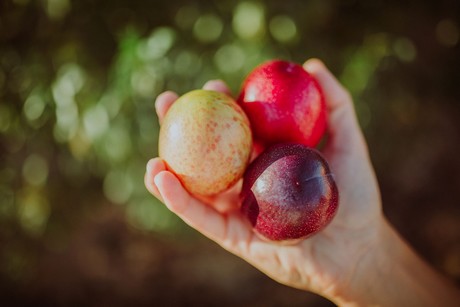 According to Mrs Herouard, the main retailers in Europe have ordered Metis® this year. "Despite a difficult plum season, Metis® plums have managed to stand out compared to the traditional plums thanks to their good eating quality and a regular supply since June. Germany is still our main market followed by Italy, UK and France. The opening of new markets shows very positive prospects in overseas countries, especially China, which has increased a lot this season," she points out.
Metis will be present at Fruit Attraction, where their fruits will be exhibited at the stands of Royal and Granfrutta Zani:
Metis® Authorized Distributors:
Royal: Hall 9, Stand 9E01
Granfrutta Zani: Hall 10, Stand 10E02
Minguzzi / Blue whale: Hall 4, Stand 4C06