The hot weather experienced at the end of July has left its mark on the soft fruit market. "Strawberry, raspberry, and blackberry availability, quality, and prices are fluctuating wildly," says Ronald van Vossen. He is the Dutch company, FruitWorld's, Commercial Manager.
"This is happening in Belgium and the Netherlands. It is due to the ever-changing weather. It is therefore very difficult to get a grip on the market."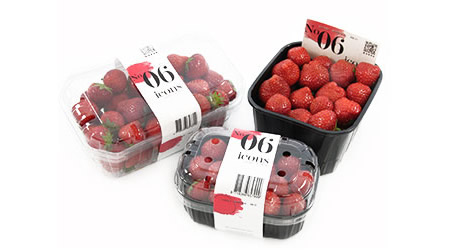 "For example, the strawberry market has bounced from shortages and prices of €30 to a large supply with prices of €16. All in all, the market is extremely unpredictable," says Ronald. "We see the same with raspberries."
"This fruit handles heat well. However, when it was so hot, there was hardly any production. Subsequently, the supply is arriving all at once. Prices could fall from €10 to €5 in no time again. We had shortages for a long time, and now there is too much again."
"But this could change again next week. It is the same with blackberries. They were recently still selling for €30. Since then, this fruit's price had dropped to below the €10 mark again," the Commercial Manager continues.
"Blueberries are finding their way quite nicely now. This, after a difficult start to the season in terms of prices. Dutch cultivation began when many European countries came into production. This caused a serious oversupply, with low prices."
"The start of the season was therefore very challenging for growers. However, prices and demand are on the rise again this week. Hopefully, we will have a nice end to the season," he says.
"Dutch red currants are in storage. Everything taken out must, therefore, be at cost price plus. For now, this is working well. Demand from Germany, in particular, began early. This happened because the hot weather caused a lot of damage there."
"We usually do not see demand for this product increasing until November or December. So, this offers perspective for the season," concludes Ronald.

For more information:
Ronald van Vossen
Fruit World
Tel: +31 (0) 174 47 31 01  
r.vanvossen@fruitworld.nl  
www.fruitworld.nl