The potato export is still behind on expectations, says Kees Schouten of potato wholesaler Altena Potatoes from Veen. "Thankfully the demand domestically is starting to pick up, after it was very calm during the summer heat, but export hasn't. This is putting pressure on the prices."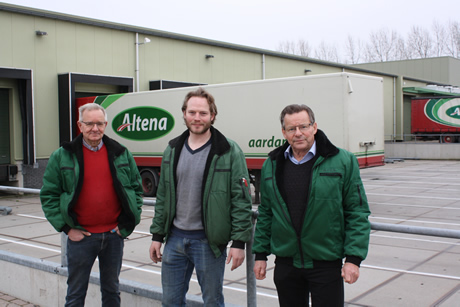 Joop, Eddy and Kees Schouten
"Field crops have recently gone down from 30 cents to 20 for the farmer. Personally I expect them to go down further. It's too quiet in the export at the moment," says the potato trader. "Countries like Germany and France have high yields as well, but not all that glitters is gold. The yields in Belgium are disappointing and there are also less potatoes from Eastern Europe."
"Hopefully this will give the market another boost. No one wants prices around 10 cents. Last year our potatoes were too expensive for quick export, but no one wants low prices either," according to Kees. "Thankfully the potatoes that we are getting in look good in terms of quality. You can see where it's been dry, the potatoes from the east of the country are well under the rest in terms of kilos. But in our region and in the south there are enough potatoes."
For more information:
Kees Schouten
Altena Potatoes
Veensesteeg 15
4264 KG Veen
Tel: +31 (0) 416 392 565
Mobiel: +31 (0) 653 127 488
kees@altena-bv.nl  
www.altenapotatoes.com