At Fairtrasa in 's-Gravenzande the Mexican season for organic limes started at the end of last week. "Thankfully this means we have more supply available. Over the last few weeks there has been a huge shortage of organic limes and the prices shot up to 16-18 Euro, simply because there was little product available," says Roelant Komen.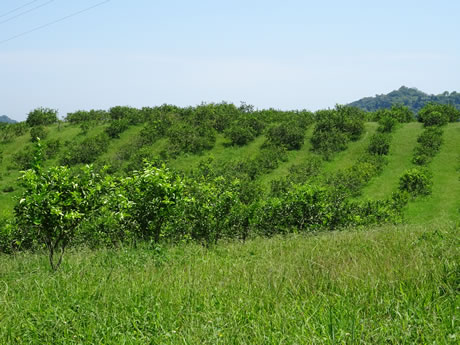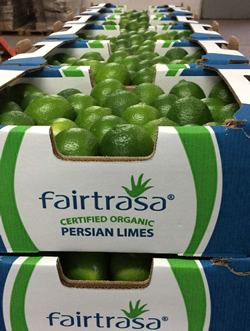 "The supply isn't that big yet, but the prices have now stabilised around 12 Euro, which is still a good price," says Roelant. He says the price difference compared to conventional limes is considerable. "It is a very different product. Because the organic limes aren't treated with wax, they have a lighter colour and a shorter shelf life. There are still few organic limes coming from Brazil, as much of country is affected by citrus cancer and the limes are required to be treated to prevent its spread."
Fairtrasa sells most of their organic limes in Germany and France. "We expect more organic limes on the market over the course of the next few years. In Colombia in particular there have been a high number of cultivation projects started that will come into production over the coming years. This isn't a bad thing, as there has actually been a structural shortage of organic limes over the last three or four years and this market will be more balanced as the new production comes in. Hopefully we will have sunny weather for the coming period, as this always benefits the lime sales!"
For more information:
Roelant Komen
Fairtrasa Holland
Tel: 0174-291600
roelant@fairtrasa.nl 
www.fai