The Spanish stone fruit supply increased dramatically over the last two weeks. "You can also see suppliers are very keen to send their goods," says Erik-Jan Thur of Marni Fruit.
According to him, how summer sales will go, largely depends on the weather. "If we have a summer like last year, it will be a good season. However, if not, we will have to wait and see how things turn out."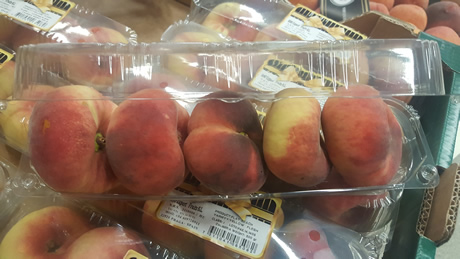 "The number of Spanish plantations have remained fairly stable. These are for peaches, paraguayos, and nectarines as well as platterinas. Farmers in Murcia are sending lots of packed and loose nectarines and peaches. As expected, this put pressure on the market," Erik-Jan explains.
"Two weeks ago, there were mostly small sizes. Peaches and nectarine prices were selling for between EUR4,50 and EUR7. Since then, the smaller sizes have been going for EUR3,50 or EUR4. The larger sizes are being sold at the EUR6 or EUR6,50 level."
This Dutch importer visited the Lleida and Zaragoza production region last week. "Compared to last year, there is sufficient fruit on the trees. A lot now depends on what weather conditions will be like until the end of harvesting," says Erik-Jan.
"For now, the unpredictable weather is not good for sales. For example, watermelons from Almeria sold very badly in recent weeks. Even though this was also due to last season's aftermath."
"Last week, the price/kg was still between EUR0,30 and EUR0,55. Since then the market has picked up to a level of around EUR0,55 to EUR0,60. Prospects are somewhat better," Erik-Jan goes on to say.
Marni Fruit has since received Spanish cherries too. "The early varieties are usually not so firm. However, when it comes to quality, there is nothing wrong with this supply of cherries."
"This first picking does, however, have peel damage because of the wind. But the prospects for the season are positive. Of course, the weather will, once again, be the determining factor when it comes to sales." concludes Erik-Jan.
For more information:
Erik-Jan Thur
Marni Fruit BV 
52 Gebroken Meeldijk
2991 VD Barendrecht, NL 
Tel: +31 (0) 180 697 996 
Fax: +31 (0) 180 697 990
ej@marnifruit.nl 
www.marnifruit.nl