Deoxyl Gold by Isolcell is the new ethylene purifier with a performance that is 30% better than the previous one and a drastic reduction of energy consumption.
"It is a development of the previous machine, so it uses up less energy and is more effective. Deoxyl Gold is also equipped with an innovative heat recovery system that reduces the temperature difference between inbound and outbound air," explains Hubert Wieser, sales manager for the company (in the photo below).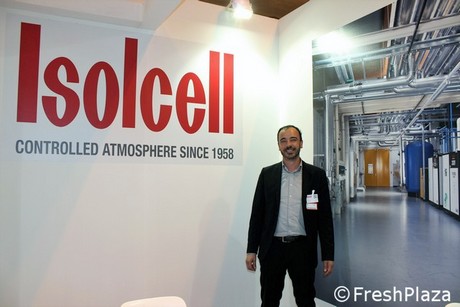 "The converter eliminates ethylene through a forced air recirculation system on a catalytic bed maintained at a temperature of approximately 250°C."
The process occurs according to reaction C2H4 + 3 O2 > 2 CO2 + 2 H2O and is characterized by a high degree of effectiveness of the catalyzer, which was studied specifically for this use."  
"Deoxyl Gold improves the conversion efficiency by 30% with a 70% reduction of energy consumption thanks to the new Fastheat system."
Various models and sizes are available. 
Contacts:
Hubert Wieser - sales manager
Cell.: +39 344 3483168

Isolcell SpA
via A. Meucci, 7
39055 Laives (BZ)
Tel.: +39 0471 954050
Fax: +39 0471 953575
Website: www.isolcell.com