Announcements
Top 5 - yesterday
Top 5 - last week
Top 5 - last month
Exchange ratesmore »
Spain: Gruventa will lead the promotion of fruit and vegetables on social networks in Fruit Logistica 2012
The Director General of GRUVENTA, Fermín Sánchez Navarro, explained that "this year we come to Fruit Logistica with an innovative campaign to promote Spanish fruit and vegetable in social networks, promoting their nutritional and organoleptic
qualities, under the slogan: "Fruits and Vegetables in Spain: Health and Welfare Insured," a campaign that will take place in the social networks Facebook and Twitter."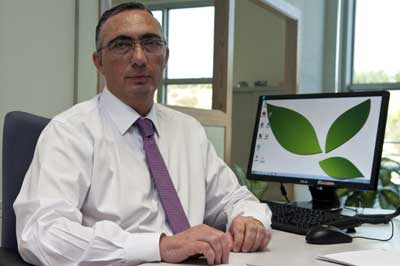 Fermin Sanchez, General Manager of GRUVENTA
GRUVENTA holder has indicated that "in the profiles discussed above, we will include news, recipes and all kinds of information to promote our fruit and vegetables. We want to provide various information for users to identify networks that have excellent products."
Youtube channel
The upper management in GRUVENTA commented that "this campaign is more ambitious and secondly, it will be complemented with the creation of a Youtube channel to promote our fruit and vegetables, where we will up load videos and
documentaries about the benefits of eating fresh produce."

Gruventa, which has its headquarters in Lorquí (Murcia), sold more than 15 horticultural products through more than 10 super market channels in the European Union, Middle East and the United States.
Source: Gruventa
Publication date: 2/3/2012

Receive the daily newsletter in your email for free | Click here
Other news in this sector: